Okinawa's Katsuren Castle is home to some of Japan's most intriguing historical events — including the life, love, and death of Lord Amawari. The historical figure will be at the center of a new short anime, Katsuren Omorosoushi, debuting this spring at the historical and cultural park that bears his name.
Tōru Furuya (Amuro Ray in Mobile Suit Gundam) will take on the role of Amawari, as well as the fire god Hinukan who guides the story. Okinawa native Shino Shimoji (Akari Ōzora in Aikatsu!) will be joining him, playing the anime's protagonists, Kazuya and Mari. Singer ikumaakira, performer of the contemporary Okinawa hit "Dynamic Ryukyu," will be making his voice acting debut in the short. Plus, three Uruma City locals chosen via audition will be taking on roles. Sally K — also of Okinawa — serves as composer, and Ryūkyū history expert Uezato Takashi assists with the historical research.

Check out a video of Furuya introducing the anime and his role in it:
Or see the PV on its own here:
A key visual for the project has also come out: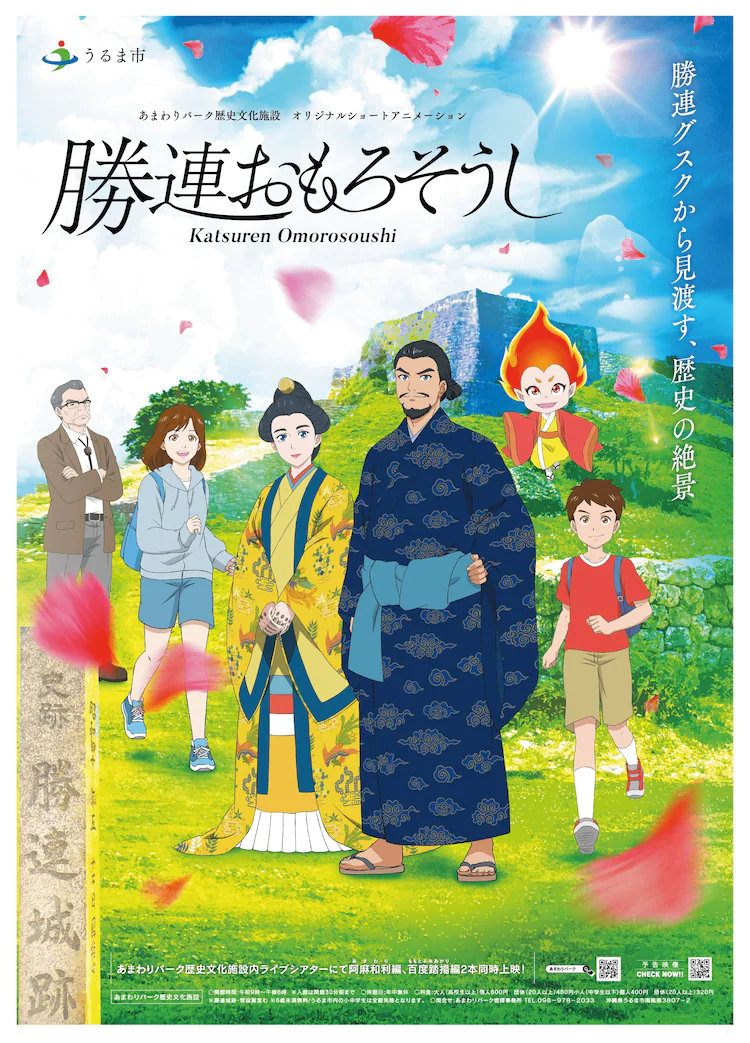 Katsuren Omorosoushi is one of many creative projects focusing on Lord Amawari — a figure who, despite being depicted as a traitor in many history books and older theatrical productions, was considered by the people of Katsuren to be a benevolent and enterprising leader.
Visitors to Amawari Paril will be able to see Katsuren Omorosoushi starting in April.
Source: Comic Natalie

——