Voice actress Yui Horie has posted her new lyric video "Tsuki to Kaeru" (Moon and Frog) on KING AMUSEMENT CREATIVE's official YouTube channel for its &LYRICTED project. The project was launched in September 2021 to bring the infinite possibilities of the song's lyrics in the form of a lyric video, and the label's popular voice actors and singers, such as Sumire Uesaka, Mamoru Miyano, Yuma Uchida, and Inori Minase, have provided their newly-produced lyric videos.
"Tsuki to Kaeru" will be included in Horie's much-awaited 11th original album "Bungaku Shoujo no Kashuu II – Tsuki to Kaeru to Bungaku Shoujo -" (A literature girl's song collection 2: Moon, Frog and Literature Girl) to be released on March 23, 2022. This is the first time the song is presented in full size before the album's release. This illustrated clip depicts the graduation story of two girls, and it has already been highly praised as the best graduation song in the comments section.
#KAC & #SB によるリリックビデオプロジェクト
「&LYRICTED」第10弾????#堀江由衣「月とカエル」https://t.co/2cZhKtGI5y

KAC公式YouTubeチャンネルにて公開中⚡️#UNLYRICTED #キンクリ #文学少女の歌集2 pic.twitter.com/UQwKRC3keb

— KAC/SB公式 (@kac_officialhp) March 17, 2022
The album "Bungaku Shoujo no Kashuu II – Tsuki to Kaeru to Bungaku Shoujo -" includes nine new songs and her two digital single songs released in 2021, "Adieu" (Shaman King 2nd ED theme) and "Niji ga Kakaru made no Hanashi" (My Senpai Is Annoying ED theme).
First press limited edition CD jacket: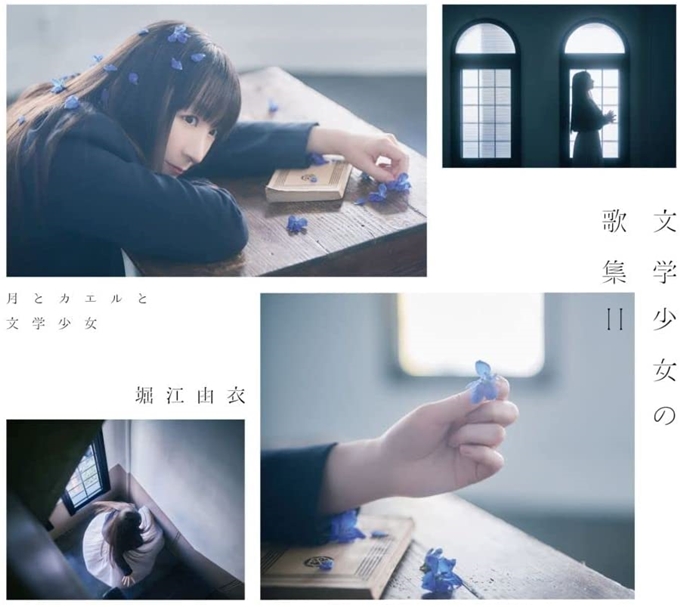 Regular edition: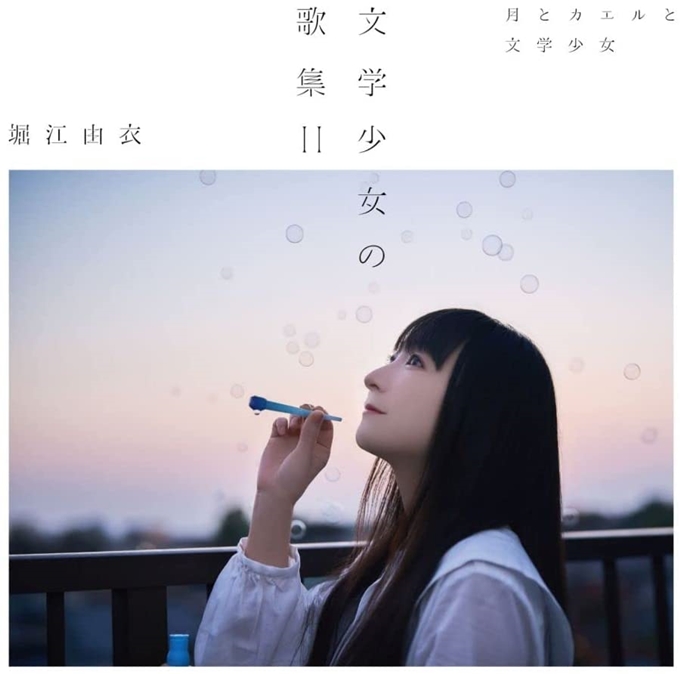 Artist photo: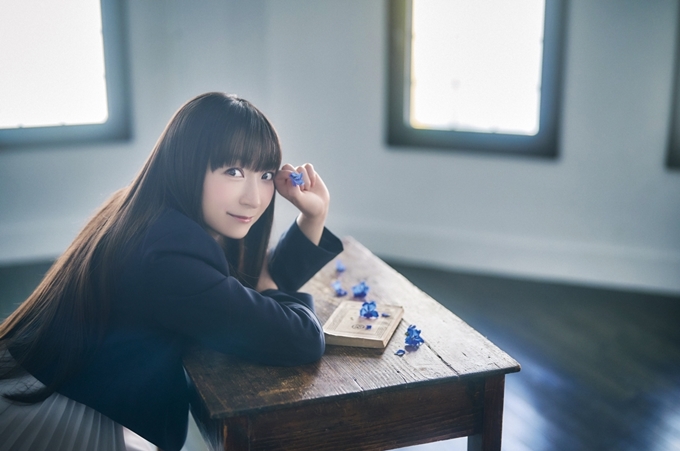 ---
Source: KING AMUSEMENT CREATIVE official YouTube channel
© KING RECORDS CO., LTD.