Opus.COLORs, a new original TV anime from the production team of STARMYU, is currently in the works for broadcast in 2023. It will be produced as part of NBCUniversal Anime/Music Anime label's 30th anniversary project.
Based on the original idea and story by Rin Hinata, Shunsuke Tada (Kuroko's Basketball) serves as director, alongside series composition writer Sayaka Harada (Noblesse) and character designer Asami Watanabe. C-Station (Laid-Back Camp) works on anime production.
Introduction:
–What color is your world?
It has been about 10 years since "Perception Art" was born in the art world. Nowadays, it has completely permeated the world and is a colorful part of people's lives. Kazuya Yamanashi, the son of Mr. and Mrs. Yamanashi, the creators of Perception Art and also famous "artists," has just entered Eisen High School, a prestigious art school, with his childhood friend Jun Tsuzuki, with the dream of becoming a Perception Artist himself.
Kazuya had another goal in mind. It is to regain friendship with "another childhood friend" who started avoiding him after "an incident" that occurred 10 years ago…
Kyo Takise, whose father is also the creator of Perception Art and a well-known "grader," is a junior grader majoring in Perception Art at Eisei High School. He is a childhood friend of Kazuya and Jun, but has been avoiding them for years. Kyo's heart had scars that could never be revealed.
– Perception Art is created by a pair of "artist" and "grader." It is a digital art form that directly affects the senses of sight, sound, smell, and touch, immersing the viewer completely in the world of the work. 
Teaser visual: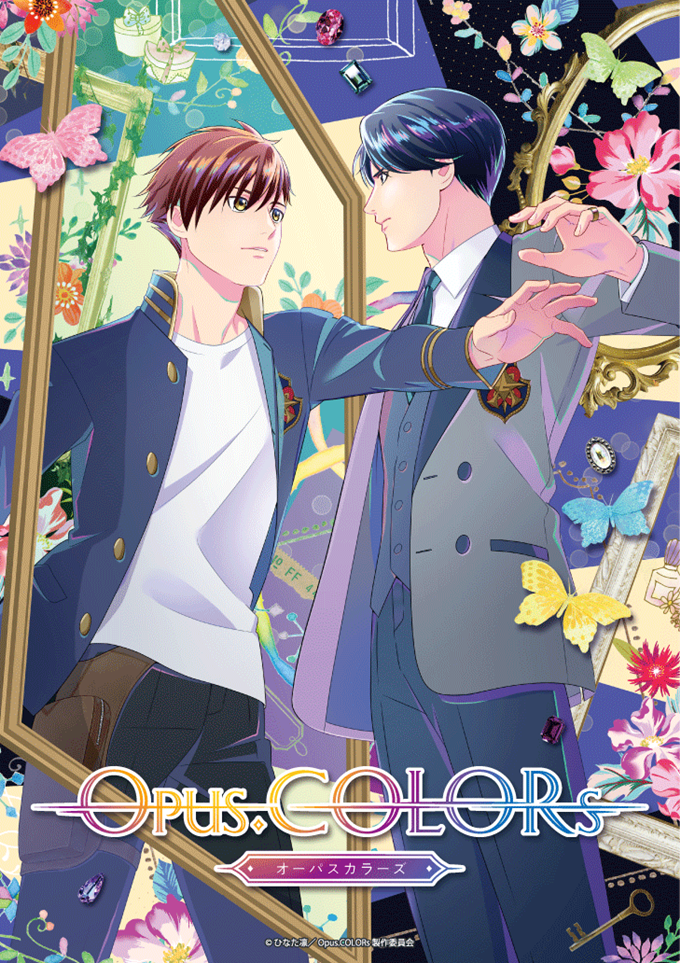 作品ティザービジュアル公開✨公式HPもOPEN致しました。是非チェックしてみてくださいね!https://t.co/VD0AYyUyTd #パスカラ 

◆企画・原案:ひなた凛
◆監督:多田俊介
◆シリーズ構成:ハラダサヤカ
◆キャラクターデザイン:渡邊亜彩美
◆アニメーション制作:C-Station pic.twitter.com/eBHN0KQ3vt

— TVアニメ「Opus.COLORs」 (@opus_colors) March 26, 2022
---
Sources: NBCUniversal press release, "Opus.COLORs" official website / Twitter
©Rin Hinata/Opus.COLORs Production Committee