Lights, camera, action! Hiyori's hectic life is about to get even busier, as the English dub of Heroines Run the Show makes its way to Crunchyroll on April 21 at 2:15pm Pacific Time.
Here's who'll be lighting up the stage, in front of the curtain and behind:
Cast
Sarah Wiedenheft (Suika in Dr. STONE) as Hiyori
Aaron Campbell (Makoto Shibe in Tomodachi Game) as Aizo
Kyle Igneczi (Spearman in GOBLIN SLAYER) as Yujiro
Morgan Lauré (Kurenai in DECA-DENCE) as Juri
Megan Shipman (Mare Bello Fiore in Overlord) as Chizuru
Colleen Clinkenbeard (Monkey D. Luffy in One Piece) as Tamura
Leah Clark (Himiko Toga in My Hero Academia) as Uchida
Jill Harris (Aura Bella Fiora in Overlord) as Hina
Ricco Fajardo (Benimaru in That Time I Got Reincarnated as a Slime) as Ken
Anthony Bowling (Franky Franklin in SPY x FAMILY) as Kodai
Dallas Reid (Seitaro Tanabata in NANBAKA) as Kotaro
Lindsay Seidel (Nejire Hado in My Hero Academia) as Naho
Helena Walstrom as Saho
Jad Saxton (Carla in Fairy Tail) as Sora
Crew
ADR Director: Cris George
Assistant ADR Director: Dallas Reid, Megan Shipman, Jill Harris
Lead ADR Engineer: Helena Walstrom
ADR Script Writer: Ben Phillips
ADR Script Supervisor: Bonny Clinkenbeard
ADR Prep: John Van Doren
ADR Mix Engineer: William Dewell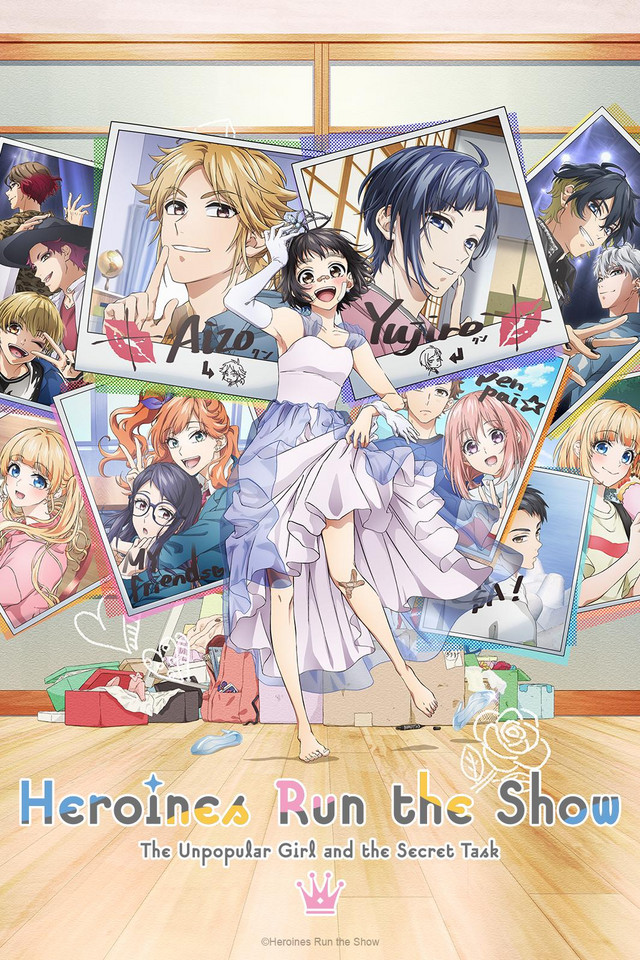 An original project by HoneyWorks, Heroines Run the Show is directed by Noriko Hashimoto (Sarazanmai episode director) at studio Lay-duce, with series composition by Yoshimi Narita (Shikimori's Not Just a Cutie) and character designs by Kaori Ishii (O Maidens in Your Savage Season).
If you're a fan of idol anime, don't miss Episode 1 of Heroines Run the Show's English dub when it drops on April 21 at 2:15pm PT, right here on Crunchyroll!

Der shy man behind @Shymander, Liam is a timezone-fluid Aussie with a distinct fondness for anime, Eurovision and creating odd stats projects despite hating math.