It's hard to beat receiving an anime when it comes to birthday gifts, and that's just what Mihari is getting on her special day: an anime adaptation of ONIMAI: I'm Now Your Sister, which also came packaged with its main staff, cast and a teaser visual: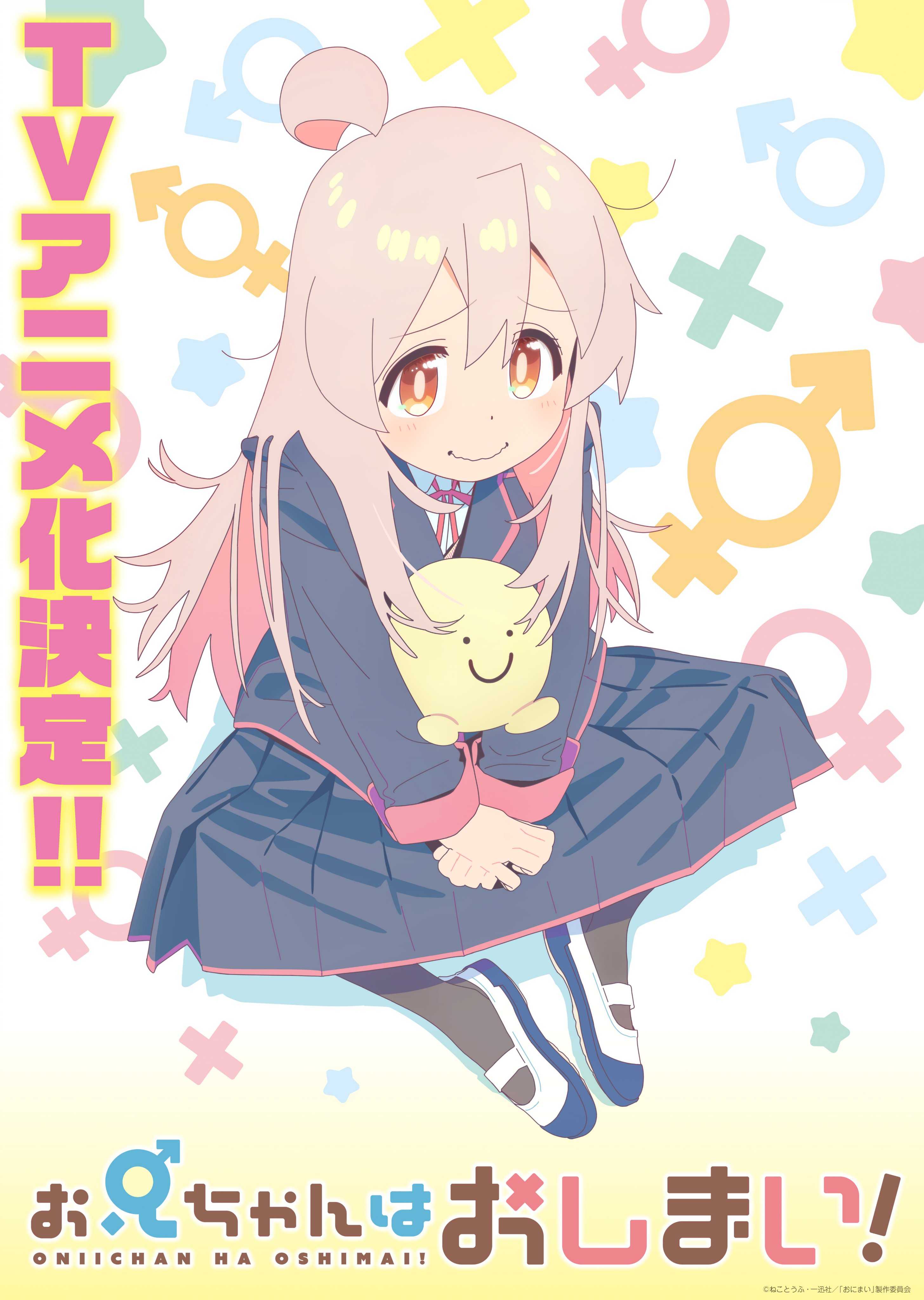 RELATED: RECS: Which Anime Should You Watch After Miss Kobayashi's Dragon Maid?
The main cast is as follows:
Marika Kono (Saki in Mitsuboshi Colors) as Mahiro Oyama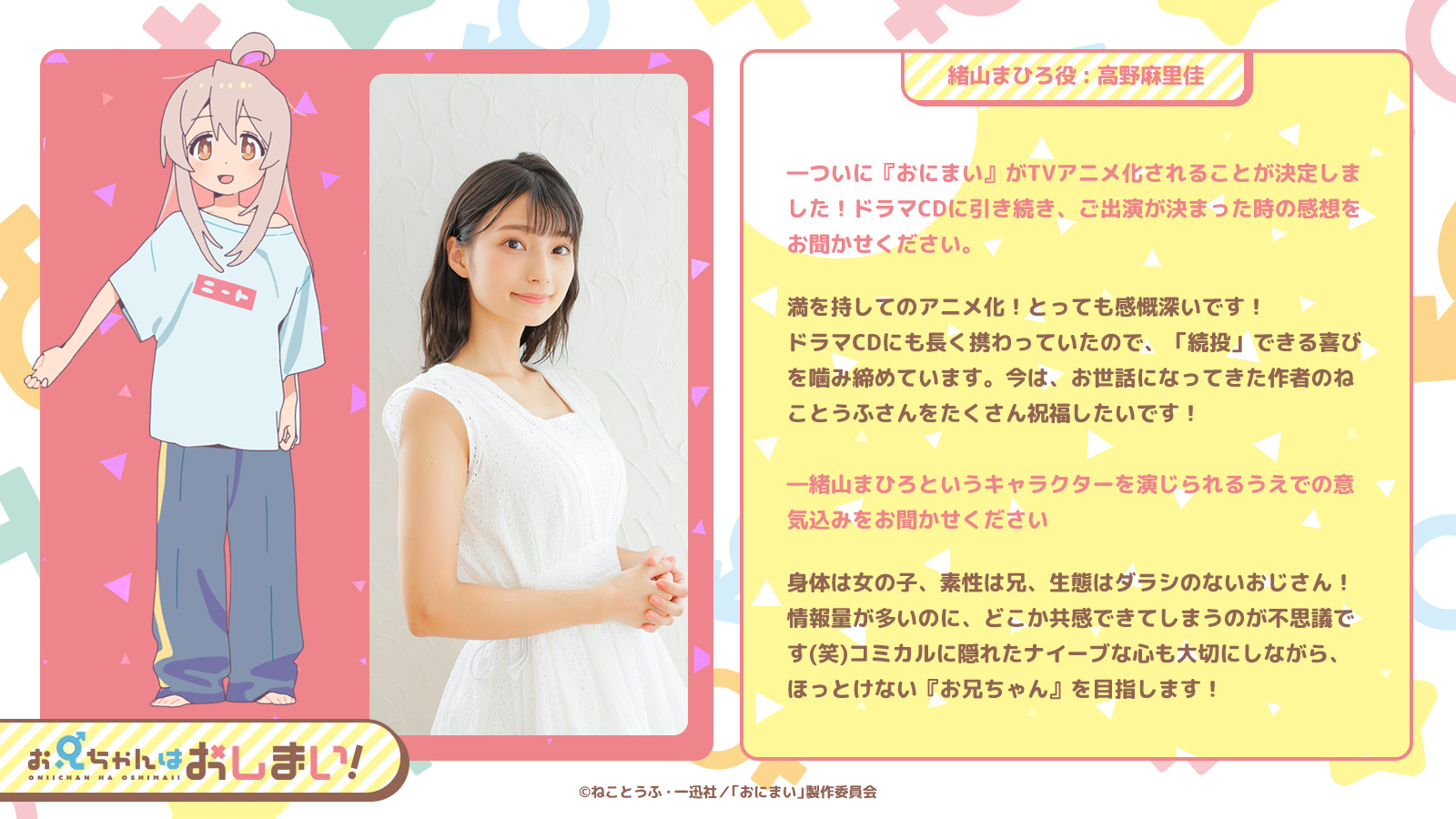 Kaori Ishihara (Shota in Miss Kobayashi's Dragon Maid) as Mihari Oyama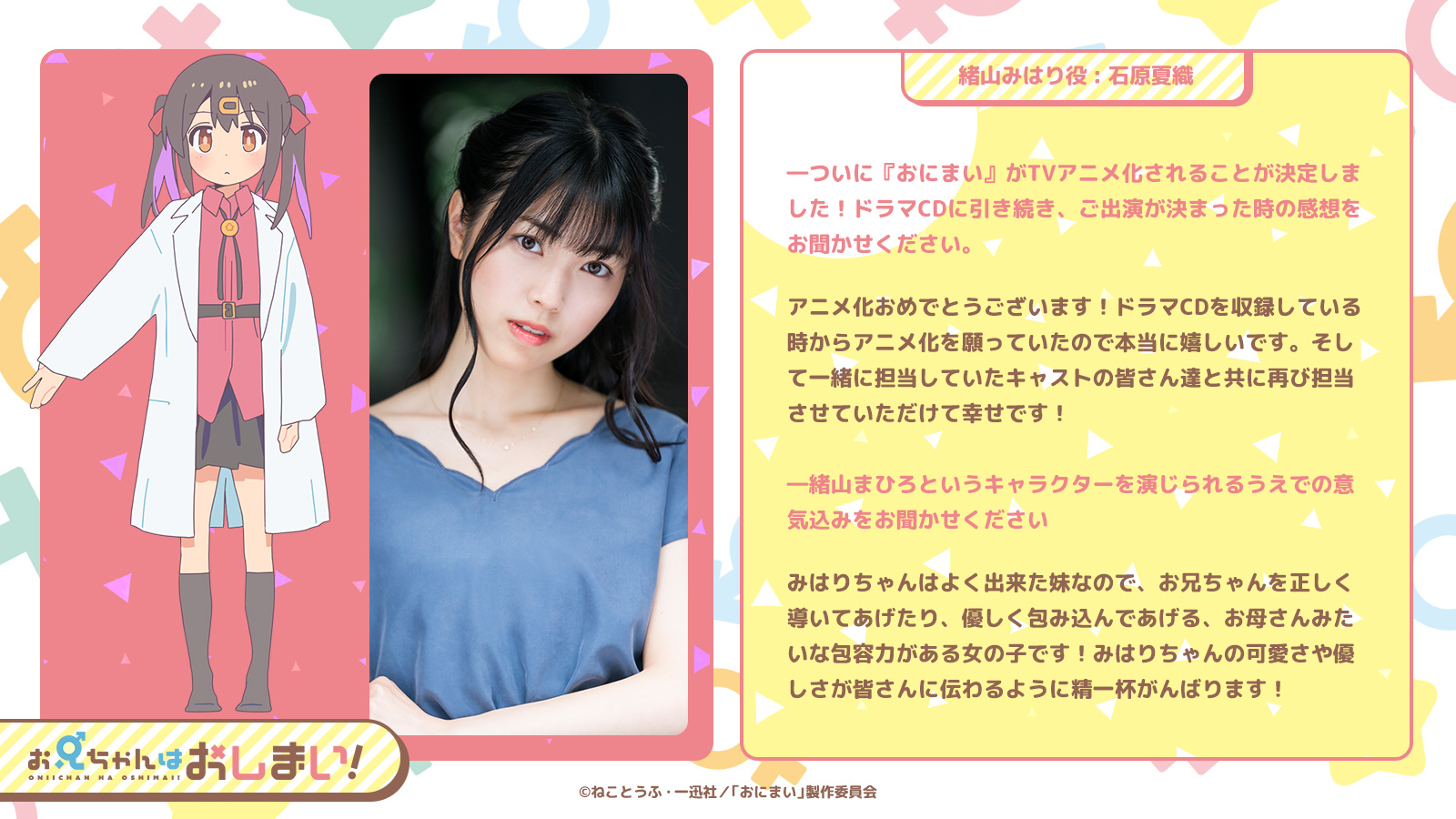 You can catch a preview of their performances in this commemorative trailer for the anime's announcement and release of the manga's sixth volume:
Based on the manga by Nekotofu, ONIMAI: I'm Now Your Sister! is being directed by Shingo Fujii at Studio Bind (Mushoku Tensei: Jobless Reincarnation), with series composition by Michiko Yokote (The Great Jahy Will Not Be Defeated!) and character designs by Ryo Imamura (Mushoku Tensei: Jobless Reincarnation animation director).
RELATED: Mushoku Tensei: Jobless Reincarnation Season 2 TV Anime in Production
Kodansha USA, who publishes the manga's official English version, describes the series as:
Mahiro Oyama was just a normal erotic-game loving dude…until he woke up one morning as a woman! Turns out his mad-scientist little sister, Mihari, tried out one of her new experiments on him…with a disastrous outcome, as far as Mahiro's concerned! But Mihari is as determined to study him as he is determined to go back to his shut-in, game-playing life, and one thing's for sure…life is going to get a whole lot weirder from here on out!
A release date for the anime is yet to be announced.
Source: MoCa News

Der shy man behind @Shymander, Liam is a timezone-fluid Aussie with a distinct fondness for anime, Eurovision and creating odd stats projects despite hating math.