Universal Studios Japan has revealed details of "ONE PIECE Premier Summer 2022," a limited-time event inspired by Eiichiro Oda's internationally popular manga series. It will be held from July 1 to October 2, 2022, in the anniversary year of the 25th anniversary of the manga's serialization and the 15th anniversary of the "ONE PIECE Premier Show."
Featuring original stories linked to the anime franchise's latest feature film ONE PIECE FILM RED, the event will include the live entertainment show "ONE PIECE Premiere Show 2022," "Sanji's Pirate Restaurant," and the first roller coaster in the history of the franchise, "ONE PIECE X Hollywood Dream the Ride – Departure! Mini Merry II."
---
As a prequel to ONE PIECE FILM RED, "ONE PIECE Premiere Show 2022" will tell the story of Luffy and the Straw Hat Pirates, newly joined by Jinbe, as they meet boys aspiring to become naval commanders and battle the powerful enemies that stand in their way.
(A photo from the past show)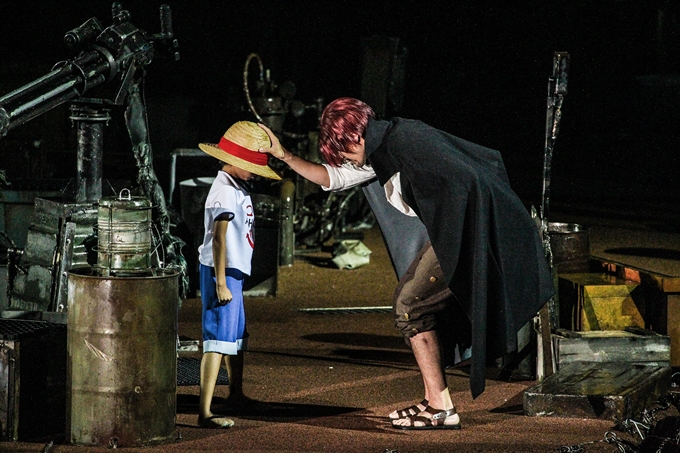 At "Sanji's Pirate Restaurant," Sanji, the cook of the Straw Hat Pirates, will escort you from welcoming you to seeing you off, in addition to serving sumptuous French cuisine. After enjoying the live show and meal, guests will enjoy a photo opportunity.
"ONE PIECE X Hollywood Dream the Ride – Departure! Mini Merry II" is One Piece's first roller coaster, which is collaborated with the park's popular ride attraction "Hollywood Dream the Ride." It is a thrilling ride featuring the voices of the Straw Hat Pirates members, as well as sound effects and background music. The audience board Mini Merry II with Luffy and his friends and set off on a super thrilling adventure through huge rough seas and unexpected troubles as the ship moves through the ocean.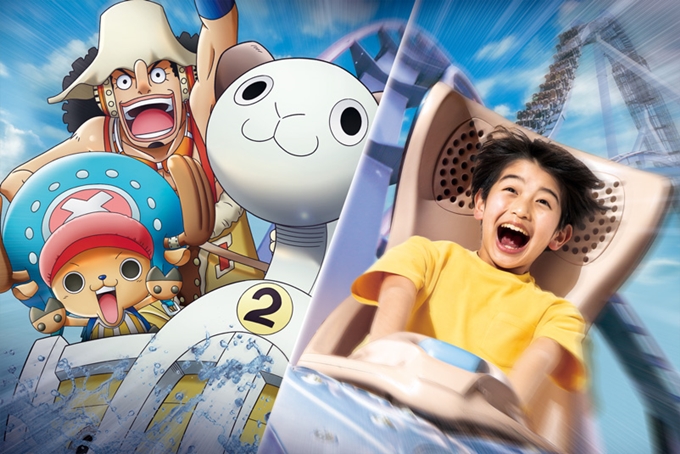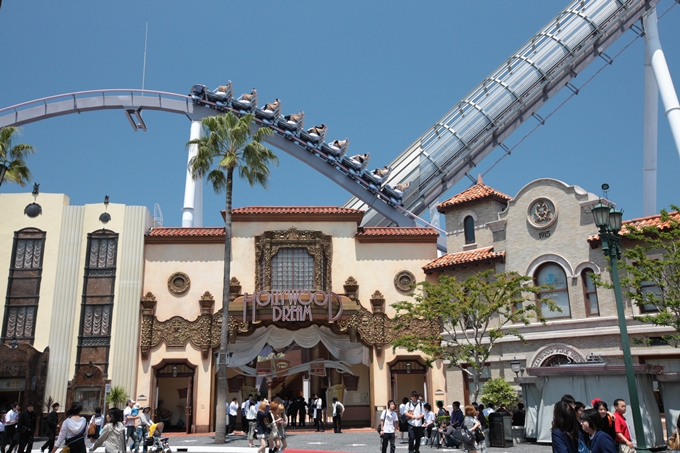 /
ワンピース・プレミア・サマー2022
開催決定✨
\
コラボ15周年を祝し、パーク中がワンピースだらけのお祭り騒ぎ!   
新作映画と連動したプログラムが満載! 

7月1日~開催!

詳細は、本日8時公開の #USJ 公式サイトをチェック! #NOLIMIT #ONEPIECE #超元気特区 pic.twitter.com/2UAQSjTucL

— ユニバーサル・スタジオ・ジャパン公式 (@USJ_Official) April 24, 2022
RELATED: One Piece Premiere Show Returns to Universal Studios Japan This Summer
---
Source: Universal Studios Japan press release
(C) Eiichiro Oda/SHUEISHA, Fuji TV, Toei Animation