The official blog for Kodansha Light Novel Bunko's editorial department announced today that a TV anime adaptation of Nana Mikoshiba's fantasy light novel Hyouken no Majutsushi ga Sekai wo Suberu / The Iceblade Sorcerer Shall Rule the World is now in the works for a premiere in January 2023.
The novel has been serialized first on the user-generated novel publishing website Shousetsuka ni Narou since October 2019, and its print edition featuring illustration by Riko Korie (Unlimited Fafnir) has been published Kodansha Light Novel Bunko imprint since June 2020. The print edition's latest fifth volume is set to be released in Japan on May 2.
The novel's manga adaptation illustrated by Norihito Sasaki has also been serialized on Kodansha's free manga app "Magazine Pocket" since June 2020, and its English edition has been released by Kodansha USA's manga imprint Kodansa Comics. The publisher describes its story as below:
The Arnold Academy of Magic is a school for the elite…and Ray White is just your ordinary guy. In fact, he doesn't seem particularly skilled with magic at all, and is a bit of a klutz. Which is why he has nothing to do with the rumor that one of the great magicians, the Iceblade Sorcerer, is a member of the incoming class…right?
The novel author reported the news on Twitter, "'The Iceblade Sorcerer Shall Rule the World.' What a surprise…, it has been decided to make it into an anime! It's all thanks to everyone who has supported it! Thank you so much! I hope you will enjoy Hyouken the anime world as well!"
『冰剣の魔術師が世界を統べる』
なんと……アニメ化決定いたしました!!!
皆さまの応援のおかげです!
本当にありがとうございます!!

ぜひ、冰剣をアニメの世界でも楽しんでいただければ!!https://t.co/E4QjjdcVnX

— 御子柴奈々@冰剣アニメ化決定!! (@mikoshiba_nana) April 27, 2022
Novel 1st and 5th volume covers: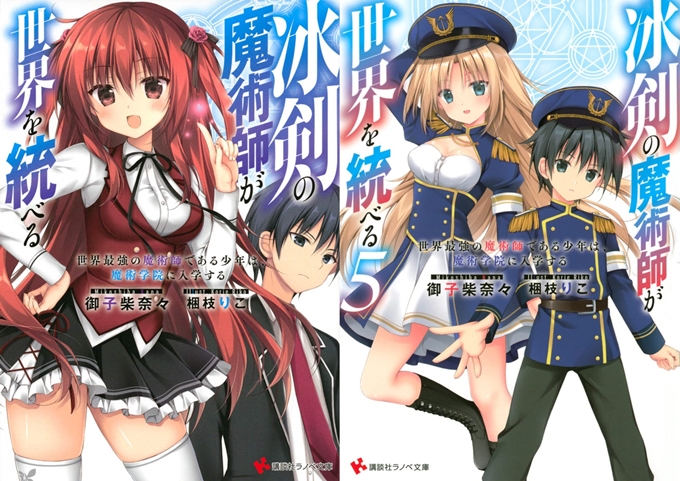 Manga 1st and 8th volume covers: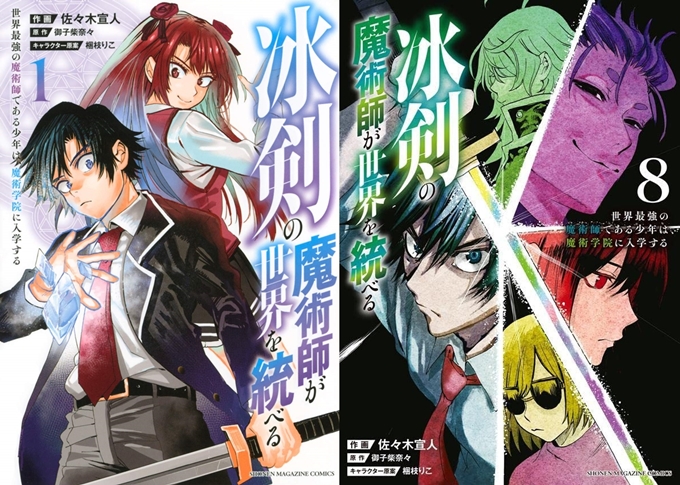 ---
Sources: Kodansha Light Novel Bunko's editorial department official blog, Nana Mikoshiba Twitter
© Nana Mikoshiba / KODANSHA