Crunchyroll's Spring 2022 anime dubbing season isn't waning anytime soon, as we're pleased to announce that an English dub of Summer 2021's TSUKIMICHI -Moonlit Fantasy- will also begin releasing weekly from April 28 at 3:15pm Pacific Time!
Here's who was summoned to the Goddess' World for Episode 1:
Cast
Dallas Reid (Wein in The Genius Prince's Guide to Raising a Nation Out of Debt) as Makoto
Monica Rial (Alice in Combatants Will Be Dispatched!) as Shen
Additional Voices: Kristen McGuire, Kyle Phillips, Dallas Reid, Jeff Johnson, Brienne Olvera, Matthew David Rudd, Adam Rowe, Kyle Phillips, Michael Stimac
Crew
ADR Director: Jerry Jewell
ADR Booth Engineer: Domonique French
ADR Mix Engineer: Andrew Tipps
ADR Script Supervisor: Emily Neves
ADR Script Writer: Jessica Cavanagh
ADR Prep: Benjamin Tehrani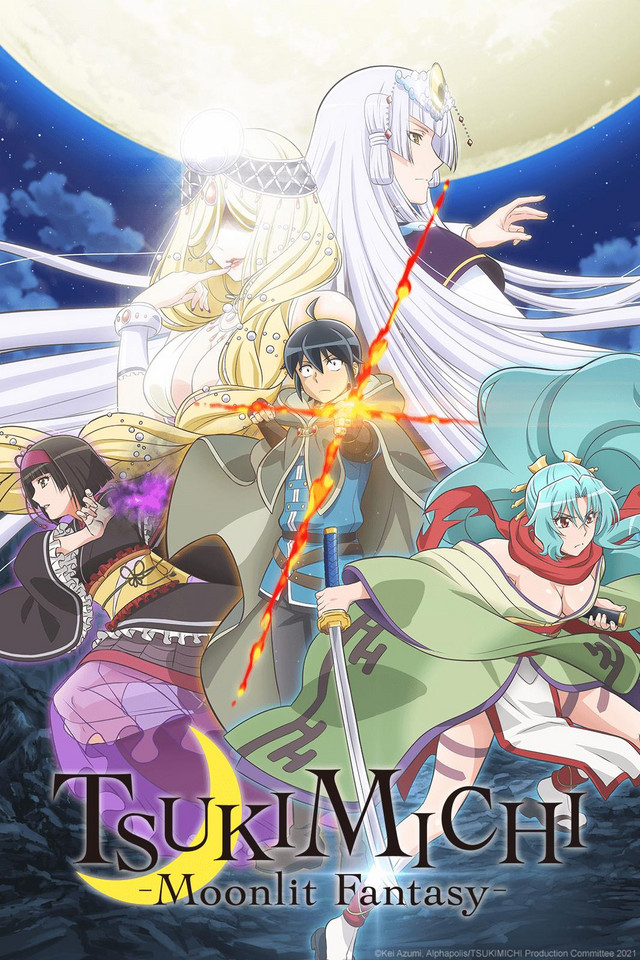 RELATED: takt op.Destiny English Dub Announced, Cast and Crew Revealed
Based on the light novels by Kei Azumi and Mitsuaki Matsumoto, TSUKIMICHI -Moonlit Fantasy- is directed by Shinji Ishihira (Log Horizon) and assistant-directed by Kazunobu Shimizu (Symphogear episode director) at studio C2C, with series composition by Kenta Ihara (Saga of Tanya the Evil) and character designs by Yukie Suzuki (The Idaten Deities Know Only Peace animation director).
With a second season already on the way, there's never been a better time to check out this purely magical isekai fantasy series, right here on Crunchyroll!
Makoto Misumi was just an average teenager who happened to suddenly be summoned to another world as a "hero." But the goddess of this world called him ugly and took his hero status away from him then sent him to the ends of the world. In the wastelands, he meets dragons, spiders, orcs, dwarves and many other non-human races. Makoto manages to show promise in the use of magic and fighting, which he wouldn't have been able to do in his former world. He has numerous encounters, but will he be able to survive this new world? A fantasy where a guy who had been abandoned by gods and humanity tries to reset his life in this new world is about to begin!

Der shy man behind @Shymander, Liam is a timezone-fluid Aussie with a distinct fondness for anime, Eurovision and creating odd stats projects despite hating math.