After a simple announcement in November last year, the anime adaptation of Yuki Kanamaru's More Than a Marriage Couple, But Not Lovers (Fuufu Ijou, Koibito Miman) romantic comedy manga today revealed its first batch of finer details, which included a teaser visual and main staff members.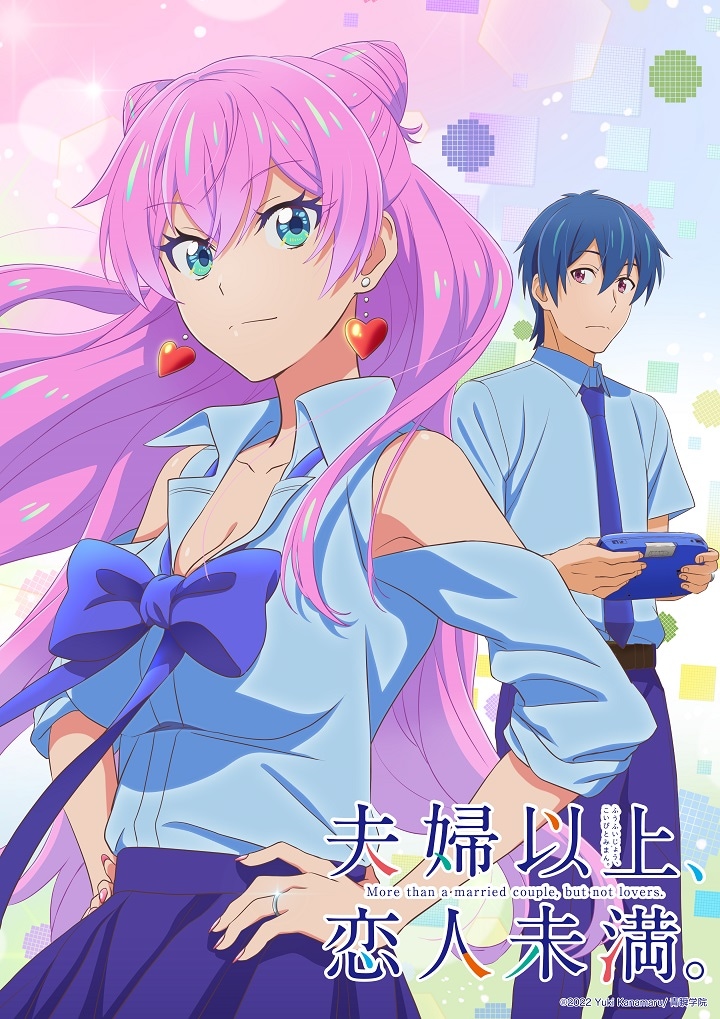 The newly revealed staff members working with studio MOTHER (Arifureta: From Commonplace to World's Strongest Season 2) are as follows:
Additional details about the anime, such as cast and release date, are yet to be announced.
RELATED: Yuki Kanamaru's More Than a Married Couple, But Not Lovers Romantic Comedy Manga Gets Anime
As previously reported, More Than a Married Couple, But Not Lovers is set in a high school where students are forced to live as a pseudo couple as a part of a curriculum. Jiro Yakuin is paired with Akari Watanabe, who is the complete opposite of him, in the traditional "marital training" class. At the suggestion of Akari, they start living as a pseudo couple in order to get the right to exchange pairs, which is given to the top performers. They practice various activities such as the first kiss in order to earn points, but as they come to understand each other's personalities and thoughts, they unintentionally become closer and come to like each other.
Source: Comic Natalie

Der shy man behind @Shymander, Liam is a timezone-fluid Aussie with a distinct fondness for anime, Eurovision and creating odd stats projects despite hating math.