After the broadcast of the final sixth episode of Detective Conan: Zero's Tea Time in Japan, it was officially announced that the forthcoming anime adaptation of Detective Conan: The Culprit Hanzawa, another spin-off manga of the Detective Conan manga series by Gosho Aoyama, is set to premiere in the fall of 2022. A special illustration of Toru Amuro and Hanzawa-san holding hands was also posted on the former's official Twitter (See above) . 
The official spin-off comedy series illustrated by Mayuko Kanba has been serialized in Shogakukan's Shonen Sunday S monthly magazine since May 2017, and its latest sixth tankobon volume was published in Japan in October 2021. Its story is set in Beika-cho in Tokyo, a fictional town that is the center of the story in the Detective Conan main series, and follows the daily life of the "Black Man" (Hanzawa-san the Curlpit), a silhouette of an unidentified criminal in Detective Conan.
The manga's anime adaptation project was revealed in October 2021, and it is scheduled to be aired on Japan's TV stations and streamed on Netflix worldwide.
2022年秋????
アニメ「犯人の犯沢さん」放送決定!!

詳細は後日、当アカウントから順次お知らせします!#ゼロティー#犯人の犯沢さん

ウレシイ!/ pic.twitter.com/UJGaj2LRSU

— 名探偵コナン 犯人の犯沢さん【公式】 (@hanzawasan_file) May 9, 2022
名探偵コナン#ゼロの日常( ティータイム )
 ̄ ̄ ̄ ̄ ̄ ̄ ̄ ̄ ̄ ̄ ̄ ̄ ̄
ご視聴・応援いただいた皆様
誠にありがとうございました!
Netflixにて配信中ですので
引き続きお楽しみください。

そして、今秋放送
「名探偵コナン #犯人の犯沢さん」
もよろしくお願い致します…!#ゼロティー

(AS) pic.twitter.com/X9wYj8zhmL

— 名探偵コナン ゼロの日常【公式】 (@zerotea_file) May 9, 2022
Teaser visual: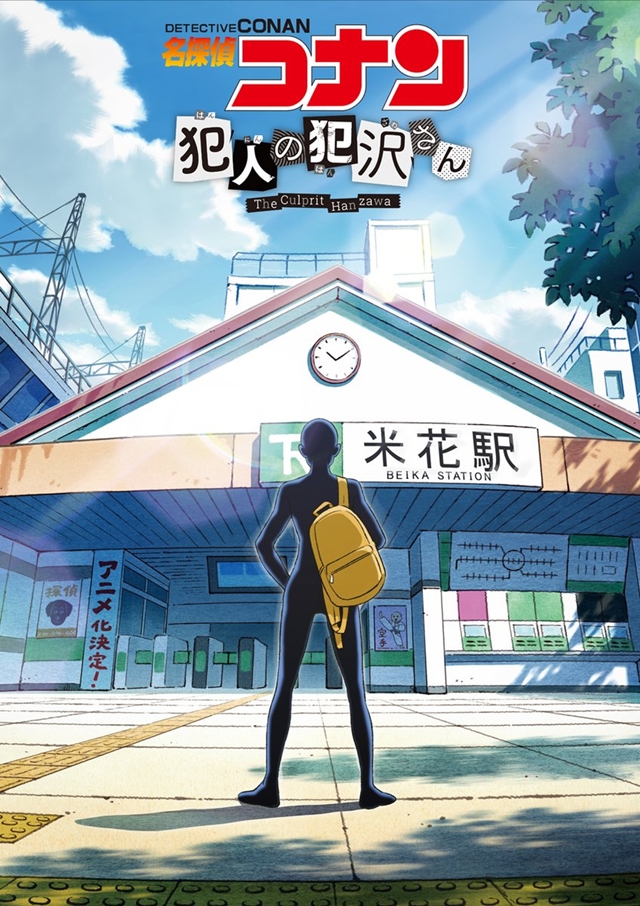 Teaser PV for "Detective Conan: Zero's Tea Time" and "Detective Conan: The Culprit Hanzawa"
Manga 1st and 6th volume covers:
RELATED: Pair of Detective Conan Spinoff Manga Reveal Teaser Visuals for Anime Adaptations
---
Source: "Detective Conan: The Culprit Hanzawa" official Twitter
©Mayuko Kanba, Gosho Aoyama/Shogakukan, "Detective Conan: The Culprit Hanzawa" Production Committe