After months of teases and character highlights, the highly anticipated soccer anime Blue Lock has finally set an official kick-off date on TV Asahi's NUMAnimation programming block: October 2022!
And to top it all off, we've also received a brand-new key visual, the first full trailer and a lineup of ten additional cast members: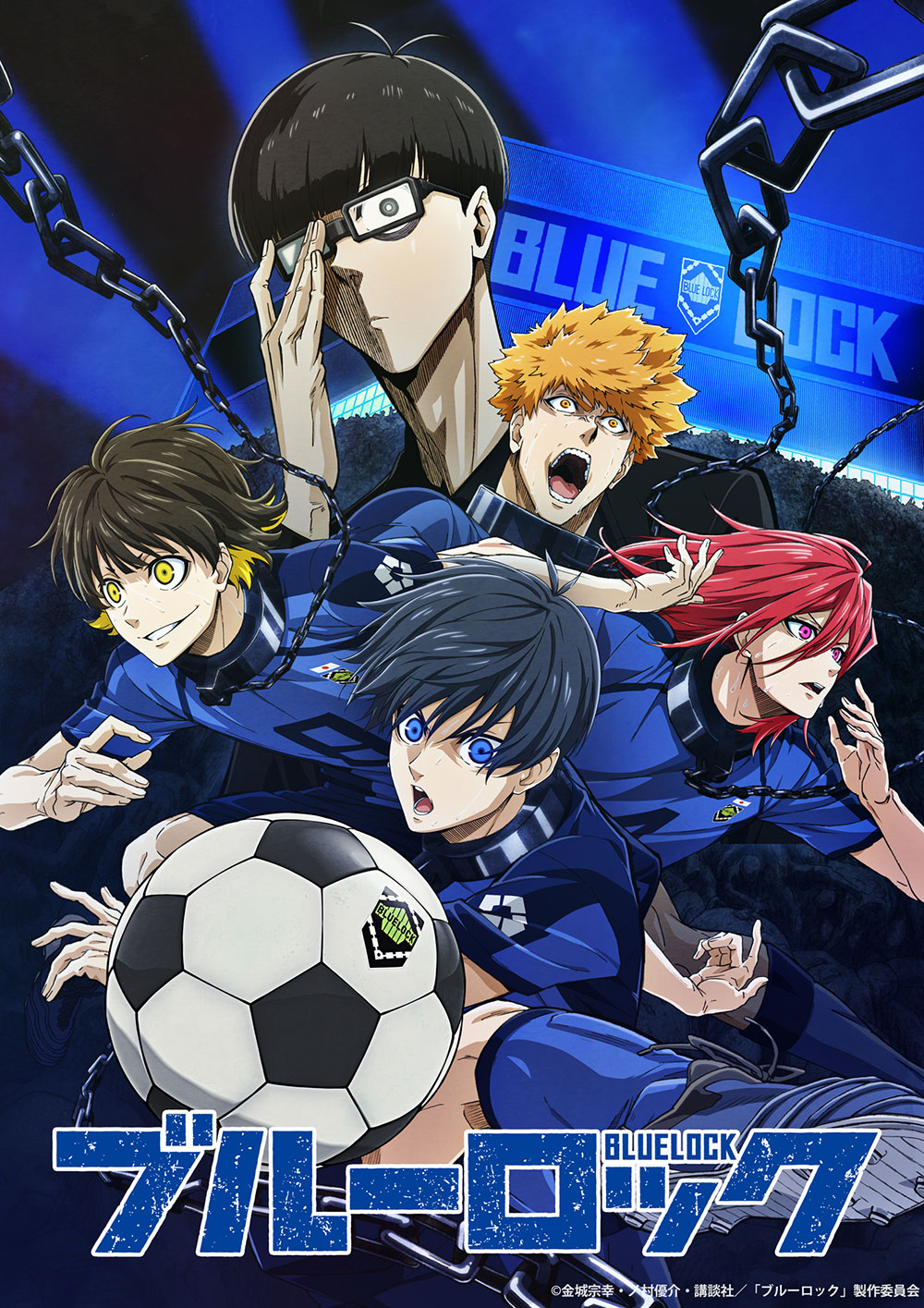 RELATED: Blue Lock TV Anime Kicks Off With Character Trailer for Chigiri Hyoma
The trailer highlights the emotional journey of Yoichi Isagi, played by Kazuki Ura (Shota in World's End Harem), as he steps into training hell under Hiroshi Kamiya (Levi in Attack on Titan) as Jinpachi Ego:
The other newly announced cast members are as follows:
Masatomo Nakazawa (Haruki in given) as Wataru Kuon
Yoshitsugu Matsuoka (Inosuke in Demon Slayer: Kimetsu no Yaiba) as Jingo Raichi
Shoya Chiba (Shinei in 86 EIGHTY-SIX) as Yudai Imamura
Shugo Nakamura (Tomoki in Outburst Dreamer Boys) as Gin Gagamaru
Daishi Kajita (Rael in Noblesse) as Asahi Naruhaya
Ryunosuke Watanuki (Ryohei in Mob Psycho 100) as Okuhito Iemon
Aoi Ichikawa (Nagara in Sonny Boy) as Gurimu Igarashi
Kenichi Suzumura (Hinawa in Fire Force) as Ryosuke Kira
Eri Yukimura (Cayna in In the Land of Leadale) as Anri Teieri
RELATED: Rensuke Kunigami Gets Fired Up in 3rd Blue Lock Character PV and Visual
Based on the award-winning manga by Muneyuki Kaneshiro and Yusuke Nomura, Blue Lock is being directed by Tetsuaki Watanabe (Haikyu!! episode director) and assistant-directed by Shunsuke Ishikawa (Sword Art Online Alicization episode director) at studio eightbit (That Time I Got Reincarnated as a Slime) for a 2022 release.
Kodansha, who publishes the manga's official English version, describes the series as:
After a disastrous defeat at the 2018 World Cup, Japan's team struggles to regroup. But what's missing? An absolute Ace Striker, who can guide them to the win. The Japan Football Union is hell-bent on creating a striker who hungers for goals and thirsts for victory, and who can be the decisive instrument in turning around a losing match…and to do so, they've gathered 300 of Japan's best and brightest youth players. Who will emerge to lead the team…and will they be able to out-muscle and out-ego everyone who stands in their way?
Source: Comic Natalie

Der shy man behind @Shymander, Liam is a timezone-fluid Aussie with a distinct fondness for anime, Eurovision and creating odd stats projects despite hating math.