After an anime sequel was announced in September last year, The Duke of Death and His Maid revealed with the manga's final chapter today that the anime will continue with a second TV anime season in 2023.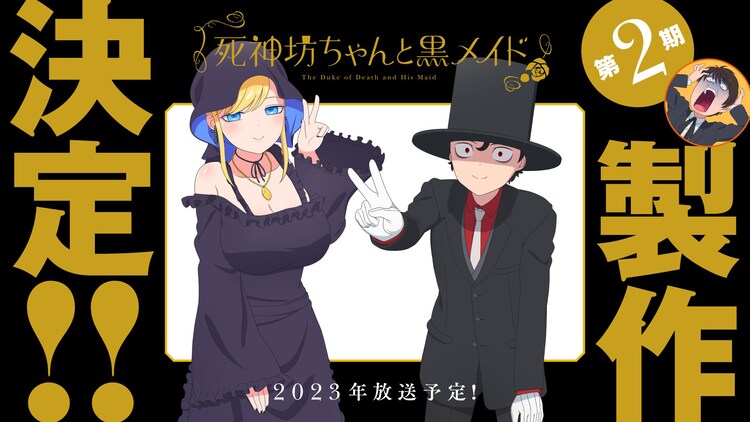 RELATED: UPDATE: Funimation Titles Now Available on Crunchyroll (5/10)
Based on the manga by Inoue, The Duke of Death and His Maid is directed by Yoshinobu Yamakawa (Hi Score Girl) at studio J.C. Staff and stars Natsuki Hanae (Vanitas in The Case Study of Vanitas) and Ayumi Mano (Natsumi in Date A Live) as the titular pairing.
If you're a fan of romance anime, check out the full first season of The Duke of Death and His Maid in sub or English/Spanish/Portuguese dub, right here on Crunchyroll!
How can you fall in love when you can't even hold hands? Due to a childhood curse, anything that the Duke touches will die—which makes his flirty maid's behavior all the more shocking! Is there a way for the Duke and his companions to somehow break the curse, or is he doomed to a life where love is forever out of his reach?
Source: Comic Natalie

Der shy man behind @Shymander, Liam is a timezone-fluid Aussie with a distinct fondness for anime, Eurovision and creating odd stats projects despite hating math.