"Hidamari no Little Purple" (Little Purple in A Sunny Spot), the third OVA from the Hyperdimension Neptunia series, is confirmed to be released in April 2023.
The 12-episode TV anime inspired by Idea Factory's Hyperdimension Neptunia video game series was aired in 2013, then the first episode of the trilogy OVA series, "Nep no Natsuyasumi" (Nep's Summer Vacation) was streamed in July 2019, then the second episode "Nep Nep darake no Festival" (The Nep-filled Festival) followed in December 2021. 
The 37,400-yen (293 USD) limited edition set is scheduled to be released in Japan on April 26, 2023. The Blu-ray set comes with a 1/7 scale figure of Neptune's "Little Purple" version, which is Neptune's new form in pure white dress with the glow of Share Crystal. Meanwhile, the price for the figure with the PlayPic Card with the serial code to watch the OVA online is 33,000 yen (258 USD).
Key visual: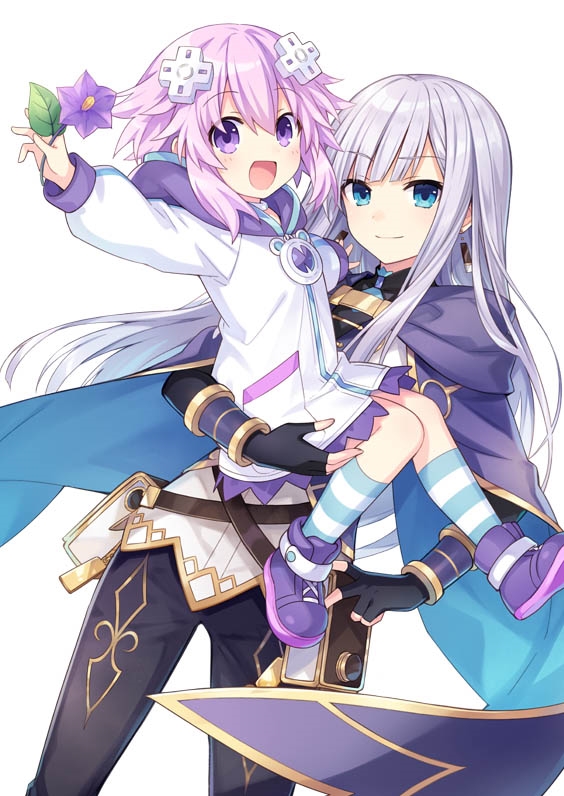 Story:
Magiquone, with her secret plan against the goddesses, Level Trick, appear to challenge the battle. While their guard are down, Level Trick's "Level-Down" attack hit the four goddesses. But Magiquone is also caught up in the aftermath. Worried about their sisters' disappearance, Nepgear and the others go out to search for them, and found Noir and the other sisters, who had been transformed into young children as a result of the Level Down attack…, and only Neptune is still missing.
Meanwhile, Magiquone and Neptune are running a vast eggplant farm. They, too, have been transformed into their younger form and lost their memories due to the effects of Level-Down. What will become of their strange shared life with their eternal nemesis…?
Character reference visuals: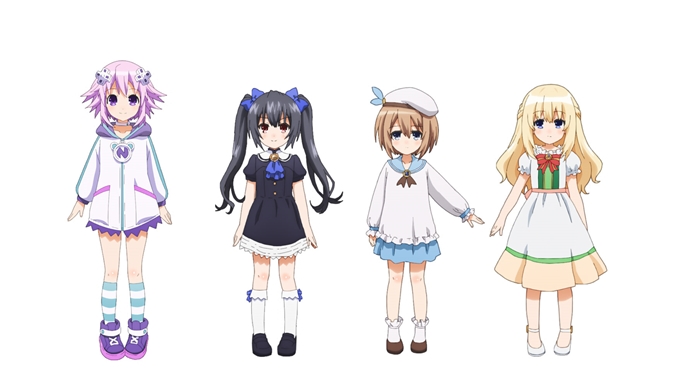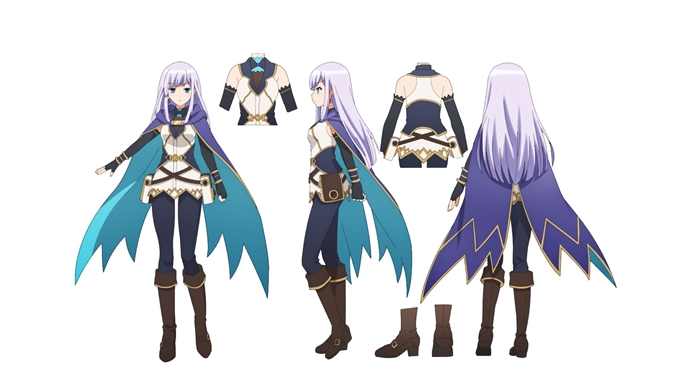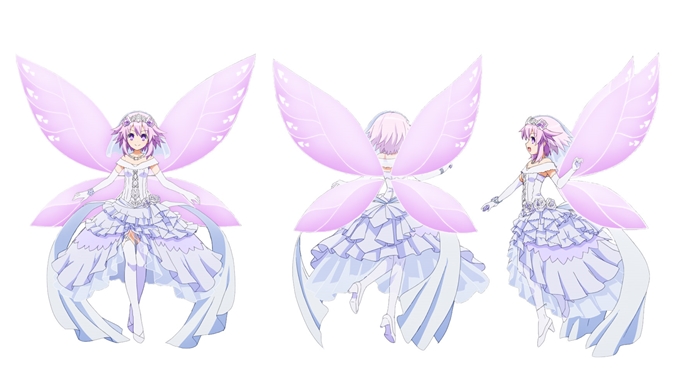 Scene visuals: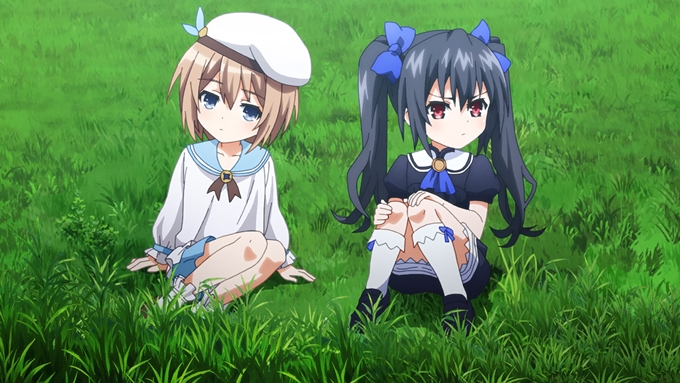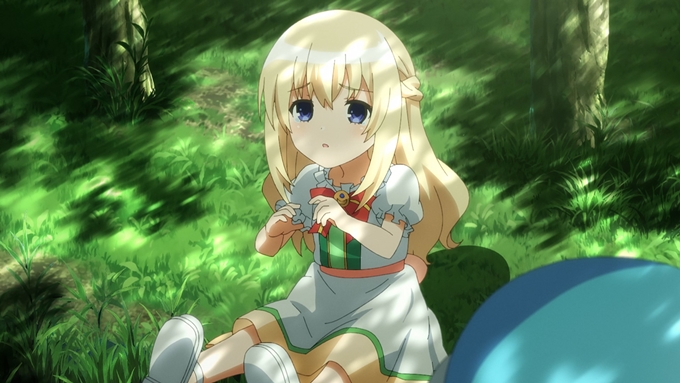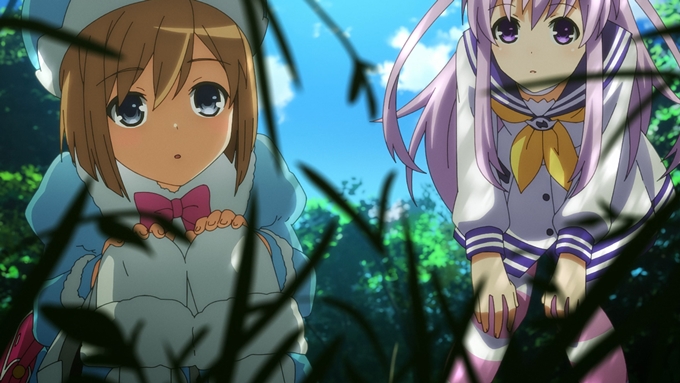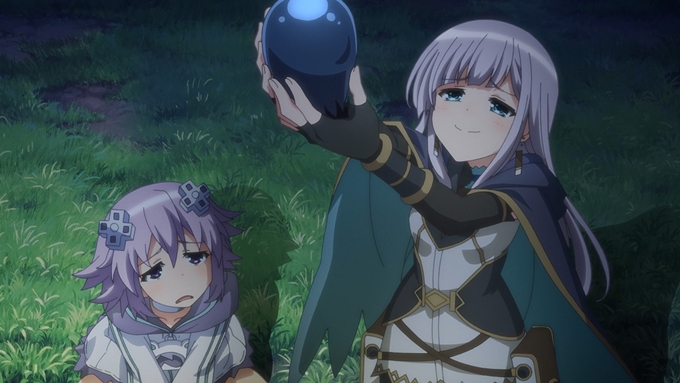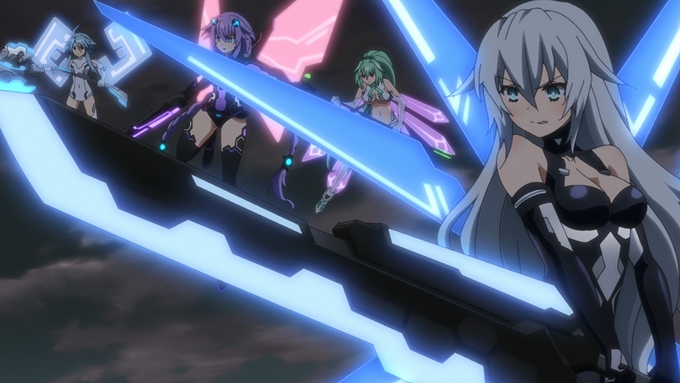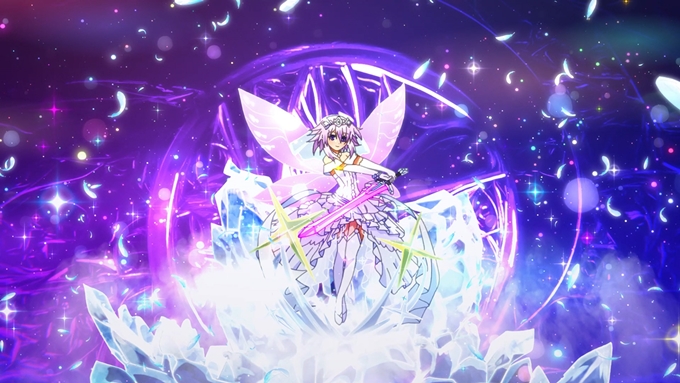 Neptune Little Purple version 1/7 scale figure: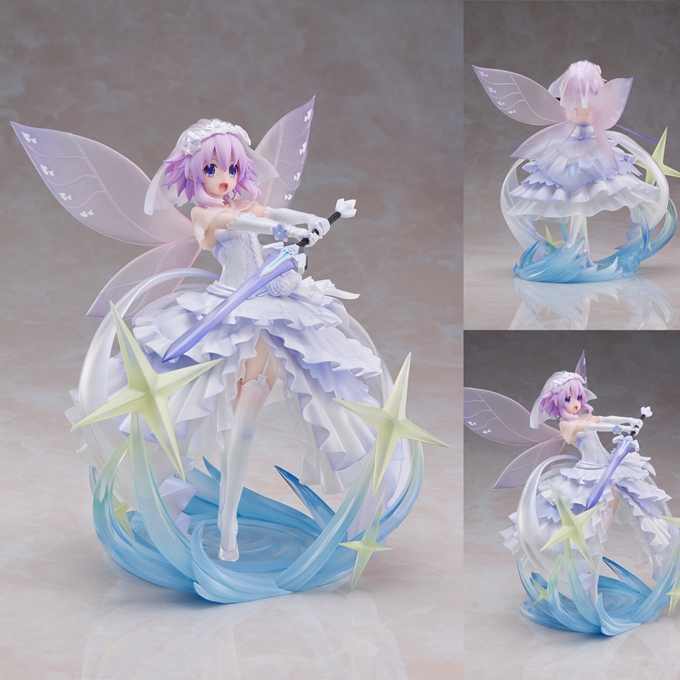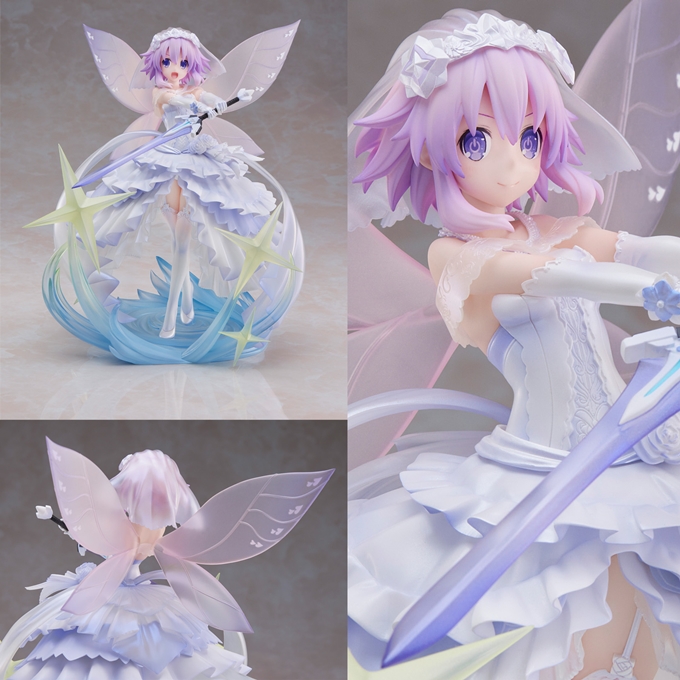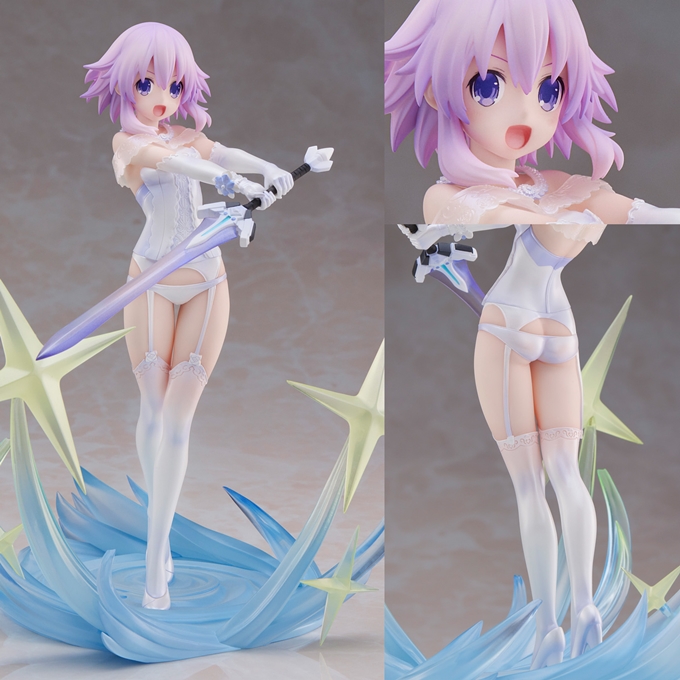 OVA3 #ネプテューヌ 「陽だまりのリトルパープル」????????

????OVA視聴コード付スケールフィギュア、ブルーレイ同梱のLIMITED EDITION予約開始!

????詳しくはアニメ公式サイトをチェックくださいませ!⇒ https://t.co/YtYgiUdLrf pic.twitter.com/P72Y5tUq6Y

— アニメ『超次元ゲイム ネプテューヌ』 (@nep_anime) May 20, 2022
RELATED: Meet The Guardian Goddesses Again in Hyperdimension Neptunia 2nd OVA Scene Photos
---
Source: Animate Holdings press release
© 2013 Idea Factory, Compile Heart/Neptune Production Committee