It's time to "reflect" back on the previous year, as we return to Spring 2021's Blue Reflection Ray with a brand new English dub, with all 24 episodes dropping on Crunchyroll on June 7!
Kayli Mills (Re:ZERO -Starting Life in Another World-) and Brianna Knickerbocker (The Rising of the Shield Hero) will transform into magical girls Hiori and Ruka, joined by these supporting cast members in the first two episodes:
Michelle Marie as Lime
Maureen Price as Mio
Madeline Dorroh as Miyako
Natalie Van Sistine as Miyako's Mother
Erica Mendez as Momo
Katelyn Barr as Niina
Kimberley Anne Campbell as Shino
Lindsay Sheppard as Uta
Lizzie Freeman as Yuzu
Maddie Matsumoto as Saya
And by their powers combined, this fantastic crew worked their magic to bring this dub to life:
ADR Production: Studio Nano
Producer: Michelle Rojas
ADR Director: Peter Hawkinson
Assistant Director: Michelle Rojas
ADR Engineer: Peter Hawkinson
Assistant ADR Engineers: Nicole Auringer, Ray Wilkins
Mix Engineer: Jake Howard
ADR Script Supervisor: Tyler Walker
ADR Script Writer: Jessica Sluys
ADR Prep: Brandon Peters
Based on the video game by Gust, Blue Reflection Ray is directed by Risako Yoshida (The Irregular at Magic High School: Visitor Arc) at studio J.C.Staff (The Demon Girl Next Door), with scripts by Akiko Waba (Snow White with the Red Hair) and character designs by Koichi Kikuta (KONOSUBA -God's blessing on this wonderful world!).
If you're a fan of magical girl anime, don't miss the Blue Reflection Ray English dub when it drops on June 7!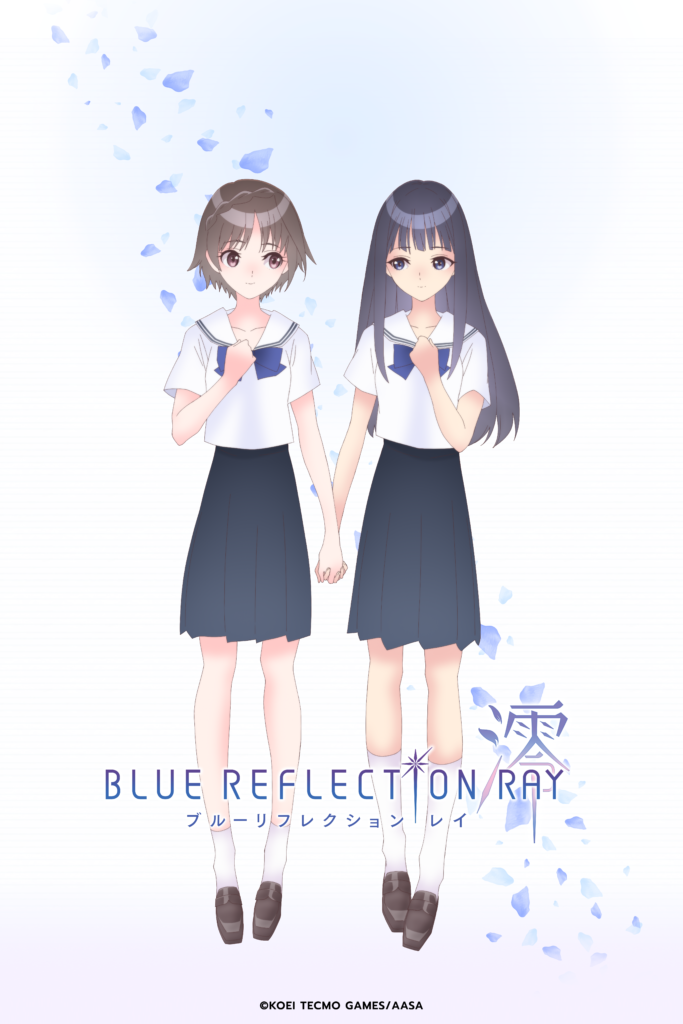 The series is described as such:
Optimistic Hiori can't turn away anyone in need. Awkward Ruka can't seem to make friends, even when she tries. But these two do have one thing in common: they're both magical girls called Reflectors! 
Together, this unlikely pair will use their powers to help resolve emotional struggles and protect the Fragments of people's hearts.