The upcoming Kingdom 2: Harukanaru Daichi e ("To the Ends of the Earth") live-action film is charging at full speed towards its release later this year, today unveiling its second epic poster that shows off even more of its main cast in costume.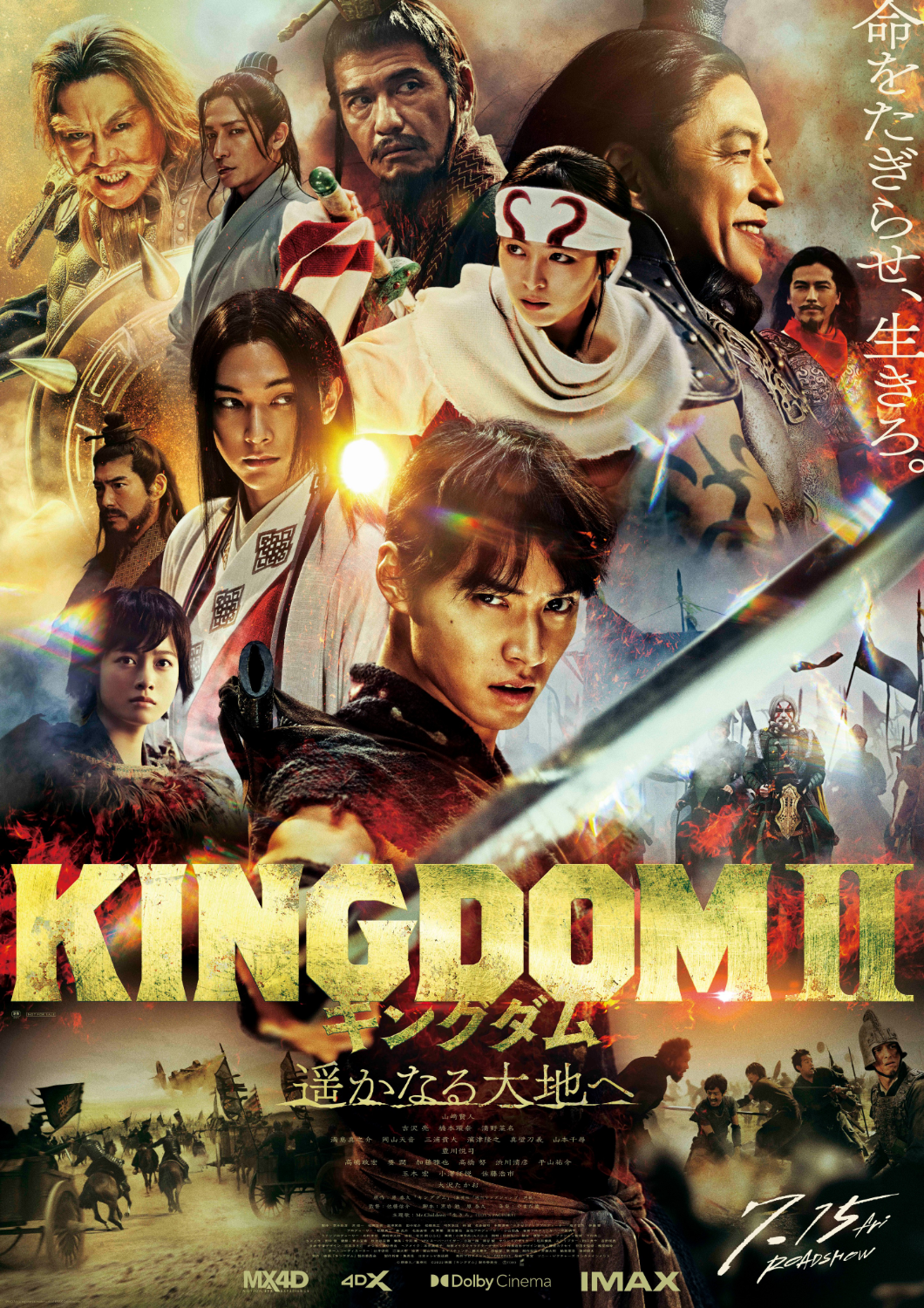 The film's first poster was unveiled last April on the third anniversary of the first film's release: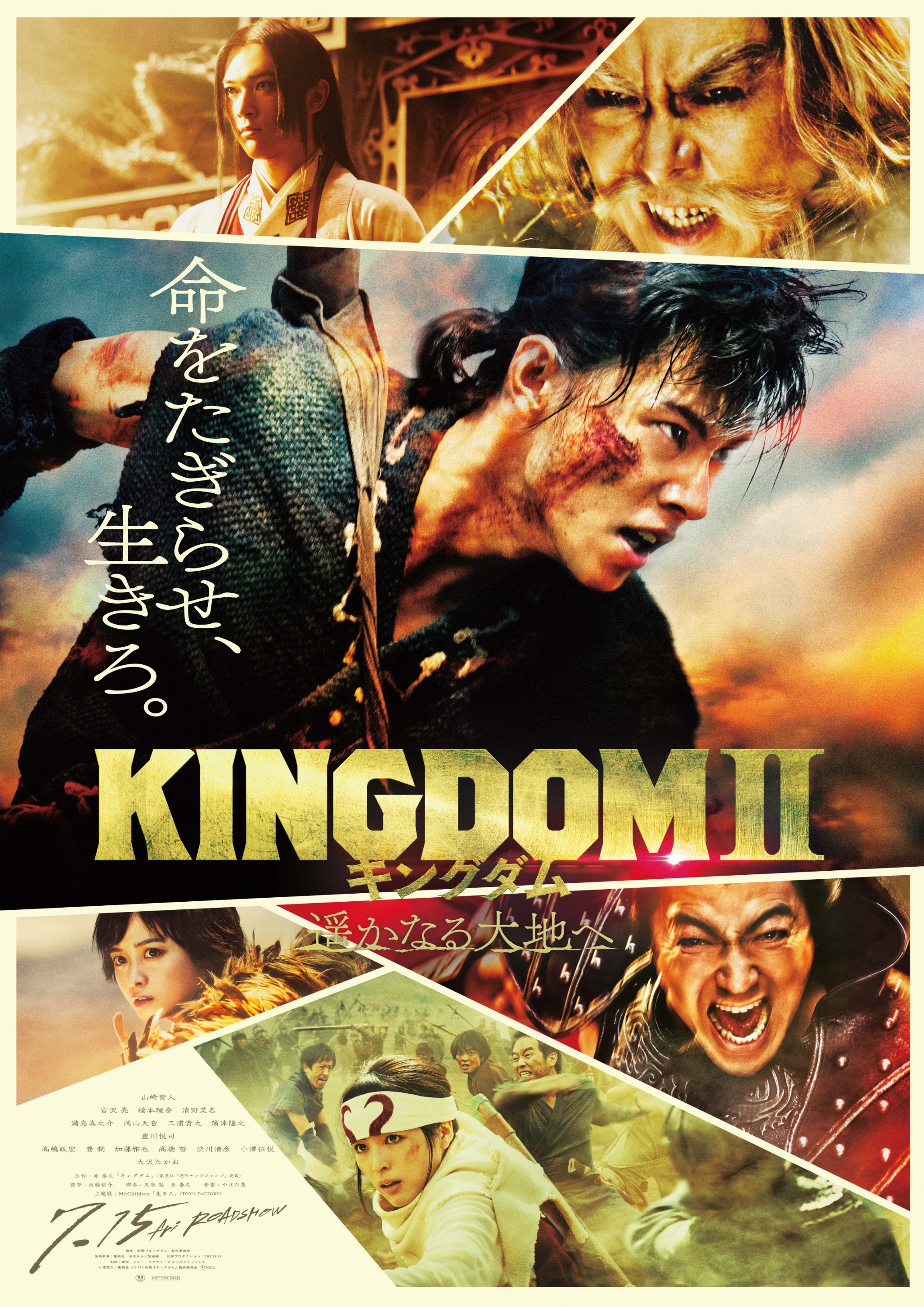 RELATED: Warriors Strive to the Ends of the Earth in Kingdom 2 Teaser PV
Based on the bestselling manga by Yasuhisa Hara, Kingdom 2: Harukanaru Daichi e is directed by Shinsuke Sato (live-action Gantz, Inuyashiki) and written by Tsutomu Kuroiwa (ONE PIECE FILM GOLD) and Yasuhisa Hara himself, with music by Yutaka Yamada (Vinland Saga, Tokyo Ghoul).
The film's cast list is as follows:
Kento Yamazaki
Ryo Yoshizawa
Kanna Hashimoto
Nana Seino
Shinnosuke Mitsushima
Amane Okayama
Takahiro Miura
Takayuki Hamatsu
Etsushi Toyokawa
Masahiro Takashima
Jun Kaname
Masaya Kato
Tsutomu Takahashi
Kiyohiko Shibukawa
Yukiyoshi Ozawa
Takao Osawa
Kingdom 2: Harukanaru Daichi e is currently scheduled to premiere in Japanese theaters on July 15.
RELATED: Battle Lines Are Drawn in New Kingdom Season 4 Episode Visual
If you're a fan of historical epics, check out all four seasons of the Kingdom anime, right here on Crunchyroll!
Shin and Hyou are war-orphans in the kingdom of Qin. They dream of proving themselves on the battlefield until the day Hyou is captured by a minister. The boy manages to escape and return to his village, but he is badly injured. Shin then meets a mysterious youth who bears an eerie resemblance to Hyou—a boy who will one day become emperor!
Source: Comic Natalie

Der shy man behind @Shymander, Liam is a timezone-fluid Aussie with a distinct fondness for anime, Eurovision and creating odd stats projects despite hating math.