What started as just the five iconic protagonists of Hirohiko Araki and David Production's JoJo's Bizarre Adventure anime series in March 2021 has now evolved into an iconic six for the franchise's "JOJO WORLD" sequel, doubled by a secondary character from each of their respective Parts depicted in the event's main visual.
【JOJOWORLD2 情報公開】
8/10(水)の池袋を皮切りに全国各地で開催する『JOJOWORLD2』の公式サイトが遂にオープンッ!

今回は9つのアトラクションとミニゲームで大きくパワーアップッ!
メインビジュアルも初公開いたしますッ!

▼詳細▼https://t.co/KkP9ND2Hoe#jojo_world pic.twitter.com/cNSzYlA3z2

— 【公式】JOJO WORLD(ジョジョワールド) (@JOJO_WORLD2021) June 2, 2022
An alternative visual with both members from each Part JoJo-posing together was also released.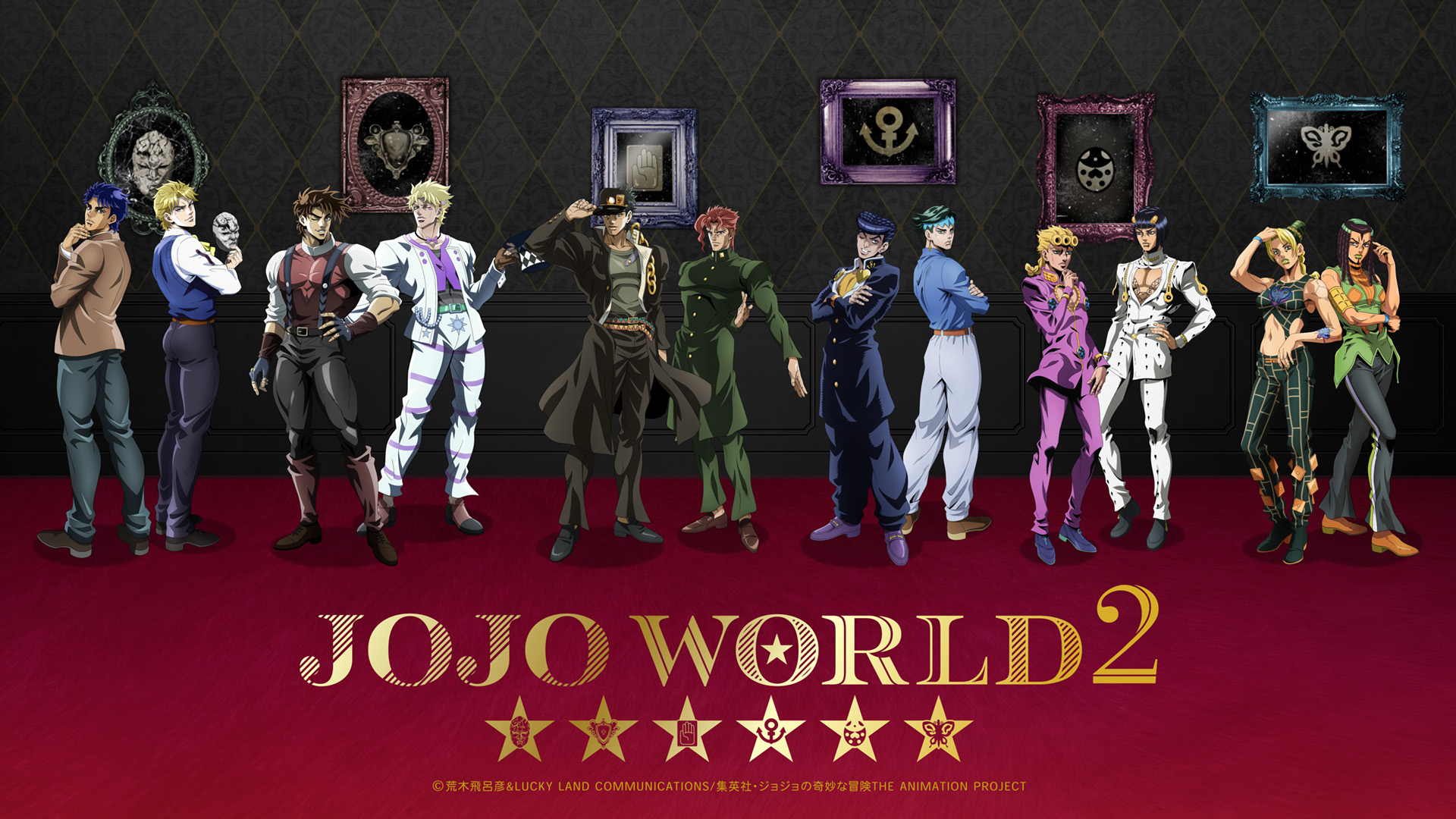 RELATED: Tokyo Skytree Reveals Its JoJo's Bizarre Adventure Décor and Menu
The event, which is due to be held from August 10 to October 10 at Namjatown in Tokyo, will feature a lineup of playable attractions that boasts Blood Ritual!: Chosen by the Stone Mask, Give Iggy His Favorite Coffee Gum, Oh My God! Kiss Sticker Game and more outlined on the official website here.
Source: JOJO WORLD official Twitter account

Der shy man behind @Shymander, Liam is a timezone-fluid Aussie with a distinct fondness for anime, Eurovision and creating odd stats projects despite hating math.