The official website for the stage play adaptation project based on Koyoharu Gotouge's dark fantasy manga series Demon Slayer: Kimetsu no Yaiba announced the performance schedule for its forthcoming third show entitled "Butai Kimetsu no Yaiba Sono San Mugen Yume Ressha" (Demon Slayer: Kimetsu no Yaiba The Stage Part 3: Mugen Dream Train) today. A main visual featuring its main cast members is also revealed.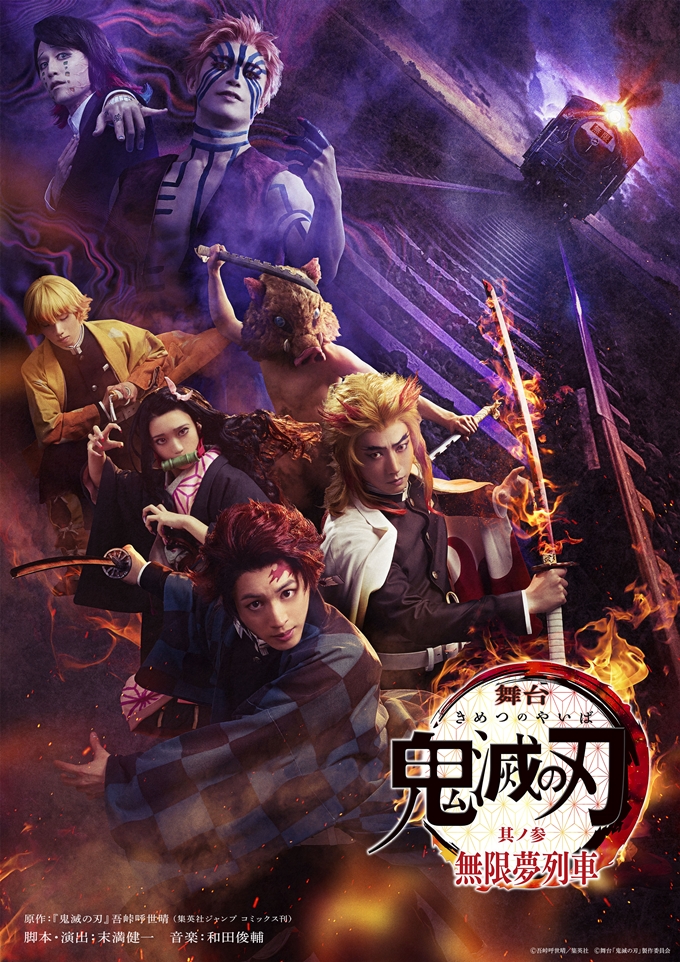 Following the first show in 2020 and second show in 2021, the third show will adapt the manga's Mugen Train arc, which was previously told in the 2020 anime feature film Demon Slayer: Kimetsu no Yaiba – The Movie: Mugen Train and the TV anime's Mugen Train arc aired from October to November 2021. The third show is scheduled to be performed at TOKYO DOME CITY HALL in Tokyo on September 10 and 11, 2022, at Kyoto Theater in Kyoto from September 16 to 25, then again at TOKYO DOME CITY HALL from October 15 to 23. General sales of the ticket sill begin on August 20 at 10:00 a.m. (JST). 
As reported, 23-year-old Ryota Kobayashi and 34-year-old Hiroshi Yazaki will reprise their roles as Tanjiro Kamado and Kyojuro Rengoku, respectively, in the third show. Meanwhile, 30-year-old Karen Takahashi is newly cast as Nezuko Kamado, in place of the first two shows' Akari Takaishi.
Ryota Kobayashi as Tanjiro Kamado / Karen Takahashi as Nezuko Kamado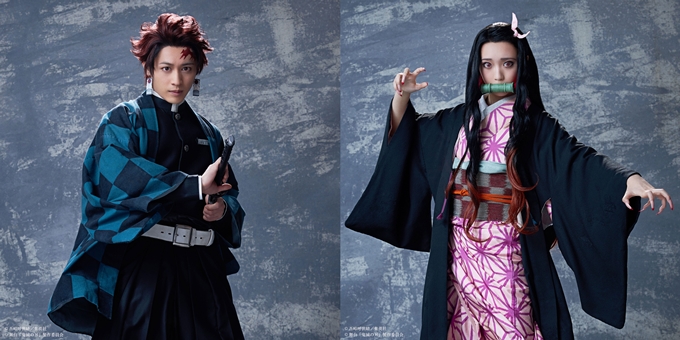 Keisuke Ueda as Zenitsu Agatsuma / Yugo Sato as Inosuke Hashibira
Taiki Naito as Enmu / Jin Aoki as Akaza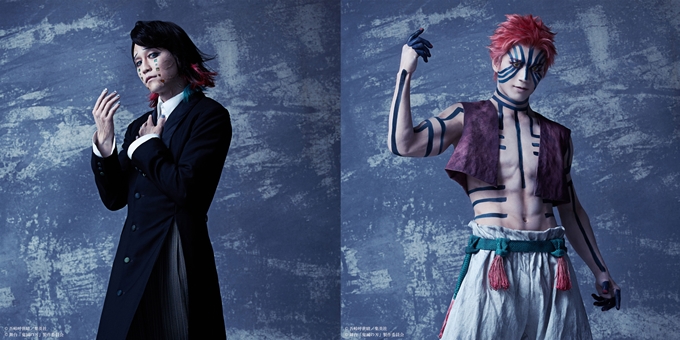 Kyohei Shimokawa as Senjuro Rengoku / Daisuke Hosomi as Shinjuro Rengoku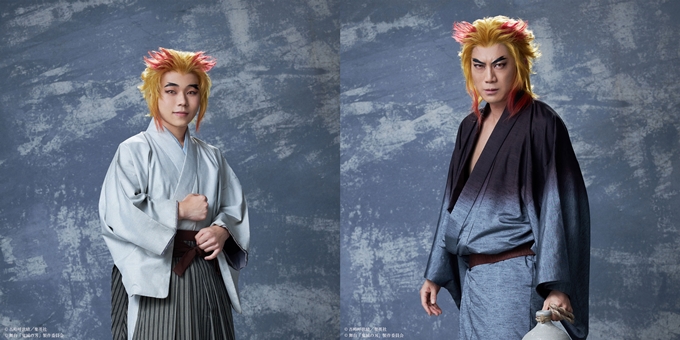 Hiroshi Yazaki as Kyojuro Rengoku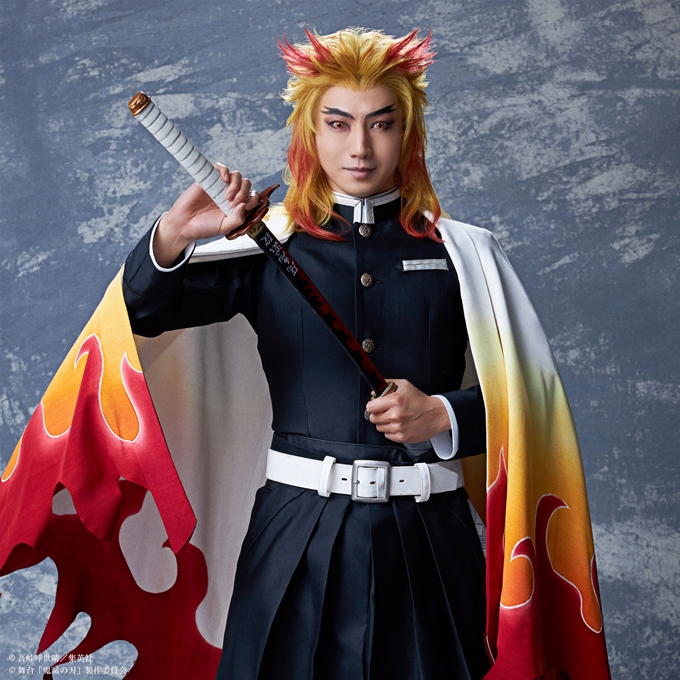 RELATED: Demon Slayer: Kimetsu no Yaiba Gets 3rd Stage Play featuring Mugen Train Arc in Fall 2022
---
1st show's key visual: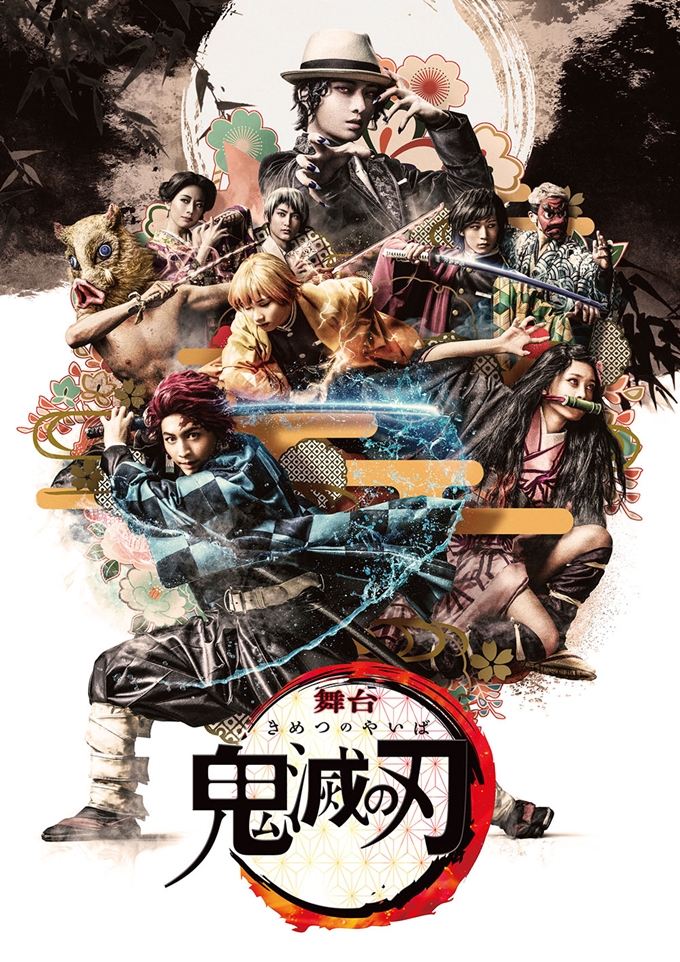 2nd show's key visual: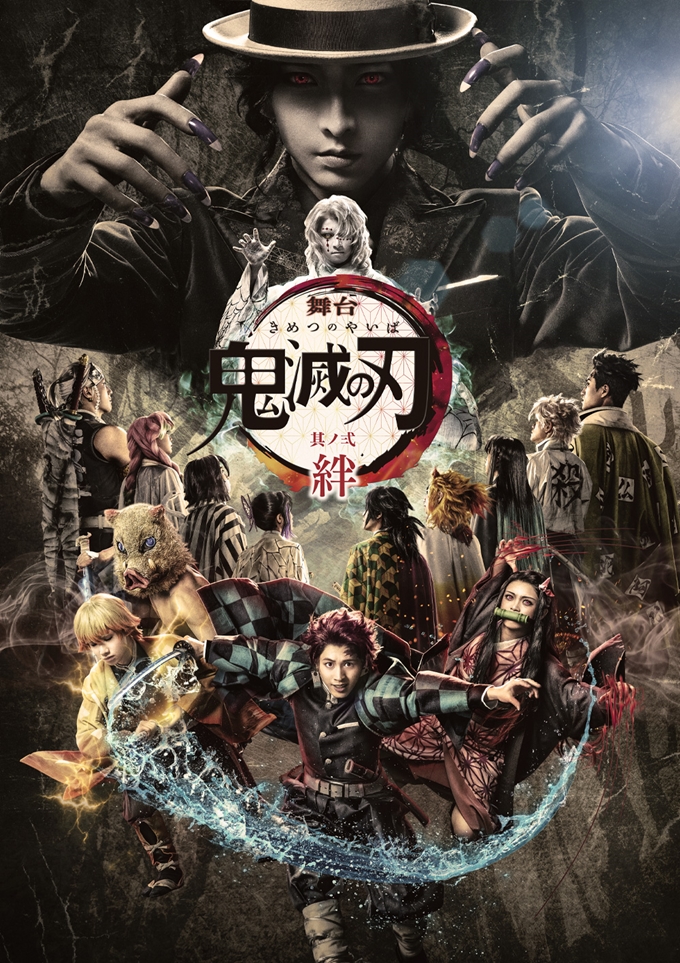 ---
Source: "Kimetsu no Yaiba" stage play project official website / Twitter
©Koyoharu Gotoge/SHUEISHA
©Stage Play "Demon Slayer: Kimetsu no Yaiba" Production Committee