Following the theatrical premiere of the film last week in a special one night only double feature, GKIDS has confirmed home video release details for Fortune Favors Lady Nikuko. The film will be released in a Blu-Ray+ DVD combo, as well as a digital download from GKIDS with distribution from Shout! Factory on July 19, 2022. The home video edition will include the following special features and bonus content: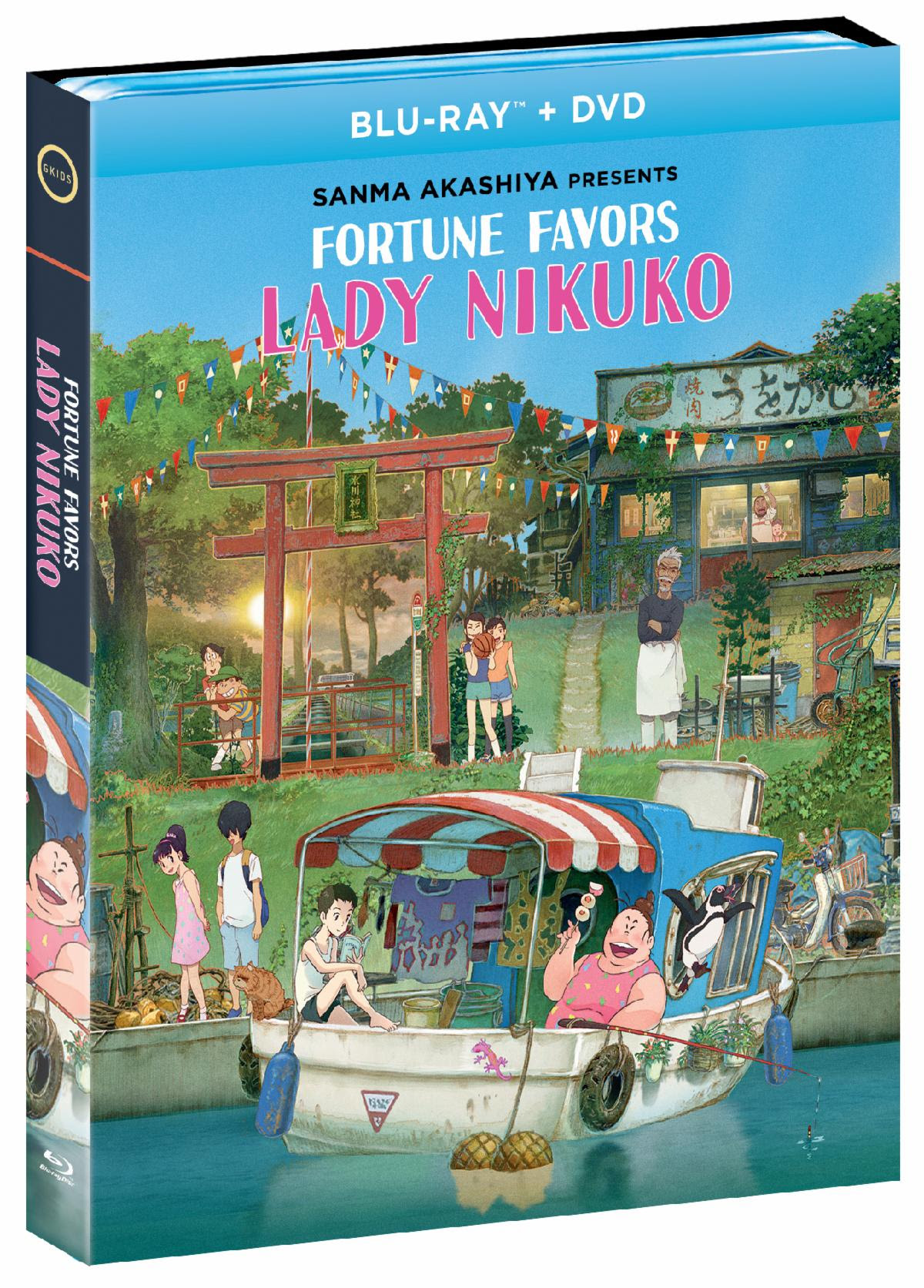 Retail packaging
Bonus Features
Making Of "Fortune Favors Lady Nikuko"
Film Completion Press Conference 
Official Premiere Event         
Sanma Akashiya Birthday Event       
Guest Speaker Event
Trailers
Synopsis
Brash single mother Nikuko is well-known for her bold spirit, much to the embarrassment of Kikuko, her pensive yet imaginative daughter. In contrast to her mother, Kikuko wants nothing more than to fit in as she navigates the everyday social dramas of middle school. Life in the harbor is peaceful until a shocking revelation from the past threatens to uproot the pair's tender relationship.