BL/Boys love has become one of the major trends in Japanese TV drama these days. It is announced today that a live-action TV drama adaptation of Kazuki Minamoto's BL manga Kabesa Doujinsakka no Nekoyashiki-kun wa Shouninyokkyou wo Kojiraseteiru (Wall circle doujinshi artist Nekoyashi-kun has a twisted approval desire), KabeKoji for short, is set to premiere on ABC TV in Japan this October.
The manga has been serialized in Tokuma Shoten's Comic Ryu WEB and its latest fouth tankobon volume will be available on June 13.
Synopsis:
For Mamoru Nekoyashiki, a doujinshi artist, the only thing that satisfies his need for approval is to sell his original BL manga at the popular Kabesa section (a section for popular doujinshi circles on the wall side of the venue) and be recognized by readers at the event. But then one day, something happens to him!
He meets Kazama Issei, a childhood friend he once had a crush on who is now a popular up-and-coming idol. Their lives in distant worlds should never have crossed paths, but…. You can't take your eyes off this story of two young men growing up in each other's presence!
24-year-old Koudai Matsuoka (Naruto Uzumaki in Live Spectacle Naruto) is cast as Mamoru Nekoyashiki, while 25-year-old Masaki Nakao (Yamato Kazakiri / Zyuoh Eagle in Doubutsu Sentai Zyuohger) plays Issei Kazama.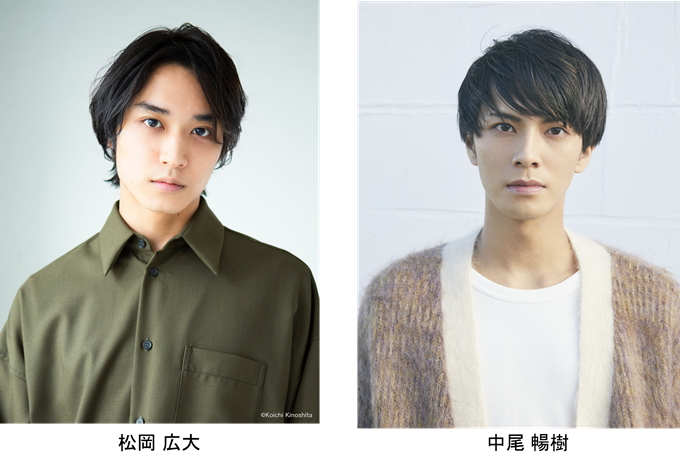 Message from the manga author Kazuki Minamoto:
When I became a manga artist, one of the dreams I always wanted to have was to have my manga made into a media adaptation. I longed for it so much, and I thought it was too far away. It was such a big dream that I hesitated to even mention it… But now, KabeKoji is going to be made into a live-action drama.
To have my dream come true with this work, where the characters work so hard to achieve their dreams… I am just happy. From the planning stage, the producers and other people on the production side have been working on it with a lot of love, and I, as a viewer, can't help but look forward to the day when I can watch the drama. I hope that this live-action drama will bring happiness to the readers, editors, assistants, actors and their fans, and all the people involved in the drama.
I know I've said a lot of cheesy things, but that's how excited I am…my apologies. 
なんとこの度…

壁サー同人作家の猫屋敷くんは承認欲求をこじらせている

実写ドラマ化が決定しました!????✨#壁こじhttps://t.co/Uv07SNujpd pic.twitter.com/fXvWQ8pBml

— ミナモトカズキ@6/13壁こじ4巻&メルヘン課長続編1巻同時発売???? (@minamotokazuki) June 8, 2022
Manga tankobon 1st & 2nd volume covers: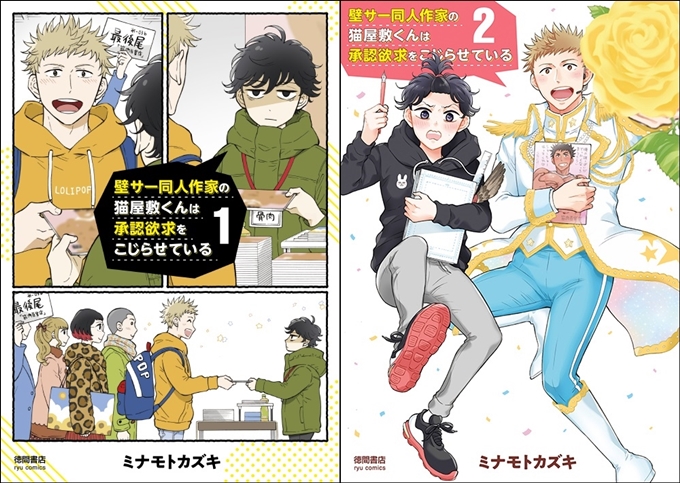 3rd & 4th volume covers: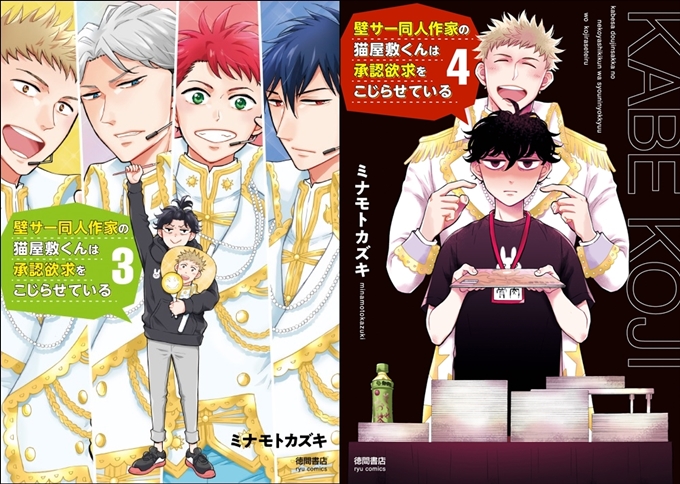 RELATED: Shinta Harekawa's BL Manga Senpai, Danjite Koi Deha! Gets Live-action Drama Adaptation in June
---
Source: Tokuma Shoten press release
©ABC All rights reserved.
©Kazuki Minamoto/Tokuma Shoten