During the live-streaming program on his official Instagram to celebrate his 39th birthday, Mamoru Miyano announced that he will sing the main theme for "Uta no Prince-sama: Maji LOVE ST☆RISH TOURS ~Tabi no Hajimari (The Beginning of The Journey)~," the forthcoming one-hour special episode to be aired on TOKYO MX and BS11 on July 31, 2022. The song will be featured in the episode's ending.
Miyano has voiced Tokiya Ichinose, one of the Uta no Prince-sama franchise's main characters, since 2010, and has sung many character songs. The yet-titled theme song is composed by Noriyasu Agematsu (Elements Bargen), who has worked on the franchise's music, along with Junpei Fujita as arranger. The lyrics are written by Miyano himself. He says, "I also wrote the lyrics to be close to the feelings of ST☆RISH as depicted in the anime. The song is produced to be enjoyable for everyone, so please look forward to it!"
#宮野真守 Happy Birthday????

初のインスタライブ
ご視聴ありがとうございました????

これからもマモの応援をよろしくお願いします????

アーカイブはこちらから????
▶https://t.co/KBJYgj3vZa
※期間限定公開となります。 pic.twitter.com/tiS3Jh5uNL

— 宮野真守公式 (@miyanomamoru_PR) June 8, 2022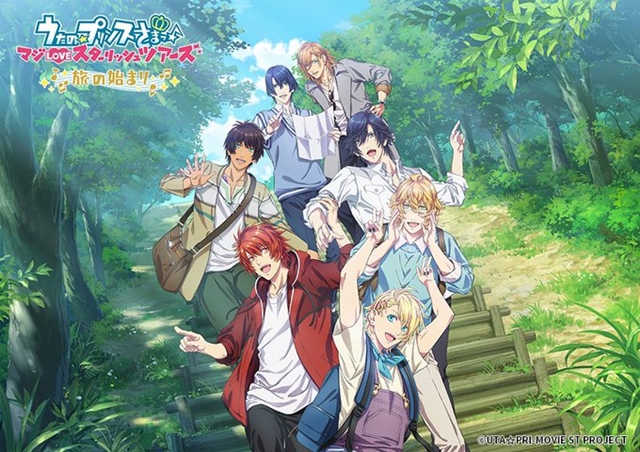 "Uta no Prince-sama: Maji LOVE ST☆RISH TOURS ~Tabi no Hajimari~" story:
With the great success of "Maji LOVELIVE Kingdom," the members of ST☆RISH were busy with their respective idol activities. However, while the success of the live brought them a sense of fulfillment, a feeling that they had never felt before began to rise in their hearts.
"What can we do from now on…?"
At that time, they received a call from the Shining Office to call everyone together. The members are more pleased than anyone else to see all of the seven ST☆RISH members together for the first time in a long time, and they are presented with a "reward" from the office. What is it really about…?
RELATED: Uta no Prince-sama Anime Gets One-hour Special Episode on July 31
---
Sources: "Uta no Prince-sama: Maji LOVE" series official website / Mamoru Miyano official Twitter
©UTA☆PRI-MOVIE PROJECT