After the exciting announcement of their Oshi no Ko anime production last week, studio Doga Kobo (Monthly Girls' Nozaki-kun, NEW GAME!) today added another enticing adaptation to their upcoming slate of releases: fantasy rom-com series Saint Cecilia and Pastor Lawrence!
A special illustration was released by the original author to commemorate the announcement.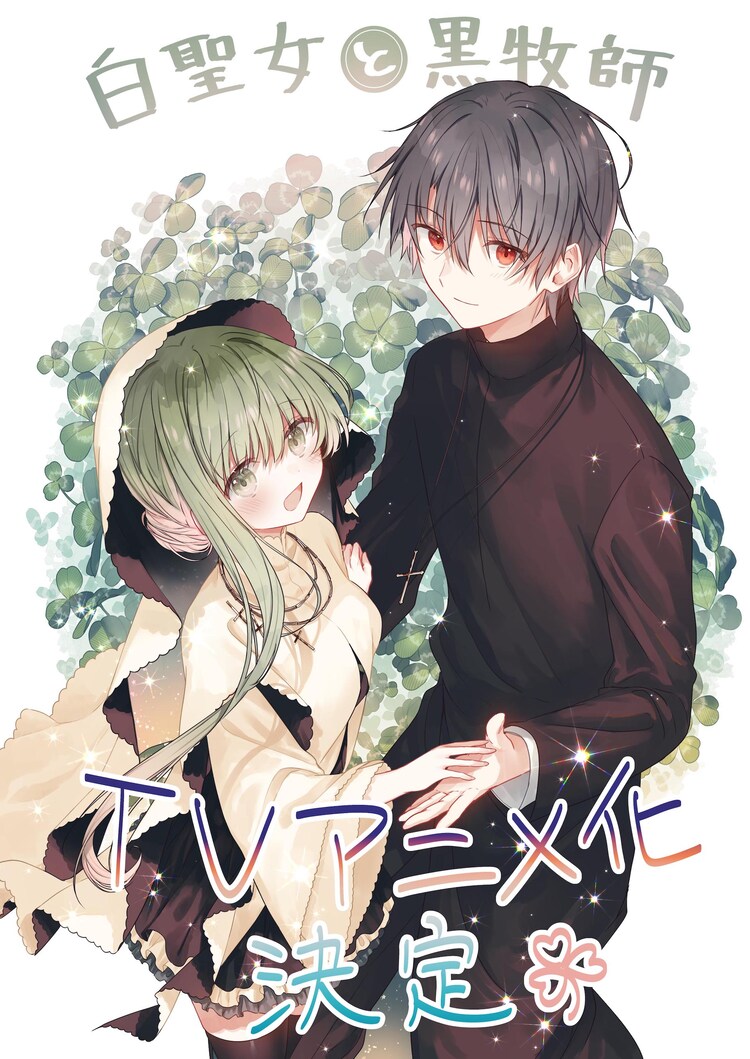 RELATED: Oshi no Ko Anime Adaptation Officially Announced
Based on the 4-koma manga by Hazano Kazutake, Saint Cecilia and Pastor Lawrence is being directed by Sumie Noro (Sleepy Princess in the Demon Castle assistant director), with series composition by Yuka Yamada (Miss Kobayashi's Dragon Maid) and character designs by Hiromi Nakagawa (WATATEN!: an Angel Flew Down to Me).
Kodansha USA, who publishes the manga's official English version, describes the series as:
Saint Cecilia is beloved by the townspeople—not only is she elegant and composed, she benevolently shares her wisdom with all who seek it. That is, until the last person has left—at which point she becomes totally hopeless! Only Pastor Lawrence, is keeping the Saint put together enough to do her duties…and though she may test him, it's all in a day's work!
RELATED: Otaku Elf Counts Its Blessings with TV Anime Announcement
Additional details about the anime, such as cast and release date, are yet to be revealed, though the main pair were voiced by Marika Kono (Petra in Re:ZERO -Starting Life in Another World-) and Nobunaga Shimazaki (Yuki in Fruits Basket) in a 2019 promo video for the original manga.
Source: Comic Natalie

Der shy man behind @Shymander, Liam is a timezone-fluid Aussie with a distinct fondness for anime, Eurovision and creating odd stats projects despite hating math.