The My Hero Academia: The Strongest Hero mobile game continues to deliver exciting action to My Hero Academia fans around the world, and now a fan-favorite event is getting ready to return by popular demand. Inspired by the movie of the same name, the My Hero Academia: World Heroes' Mission collaboration is making a comeback, and will run in the game from June 15 to August 3.
RELATED: Hit Open World RPG My Hero Academia: The Strongest Hero Now Published Under Crunchyroll Games
In addition to in-game events, exclusive rewards and more based on the hit anime film, players will be able to deck out Deku, Bakugo and Todoroki in their big screen Stealth Suits, complete with all-new combat moves and ultimate abilities. You'll even be able to wield Deku's Blackwhip, and there will be cards and bosses for New World Heroes Rody and villains Flect Turn, Sidero and Beros.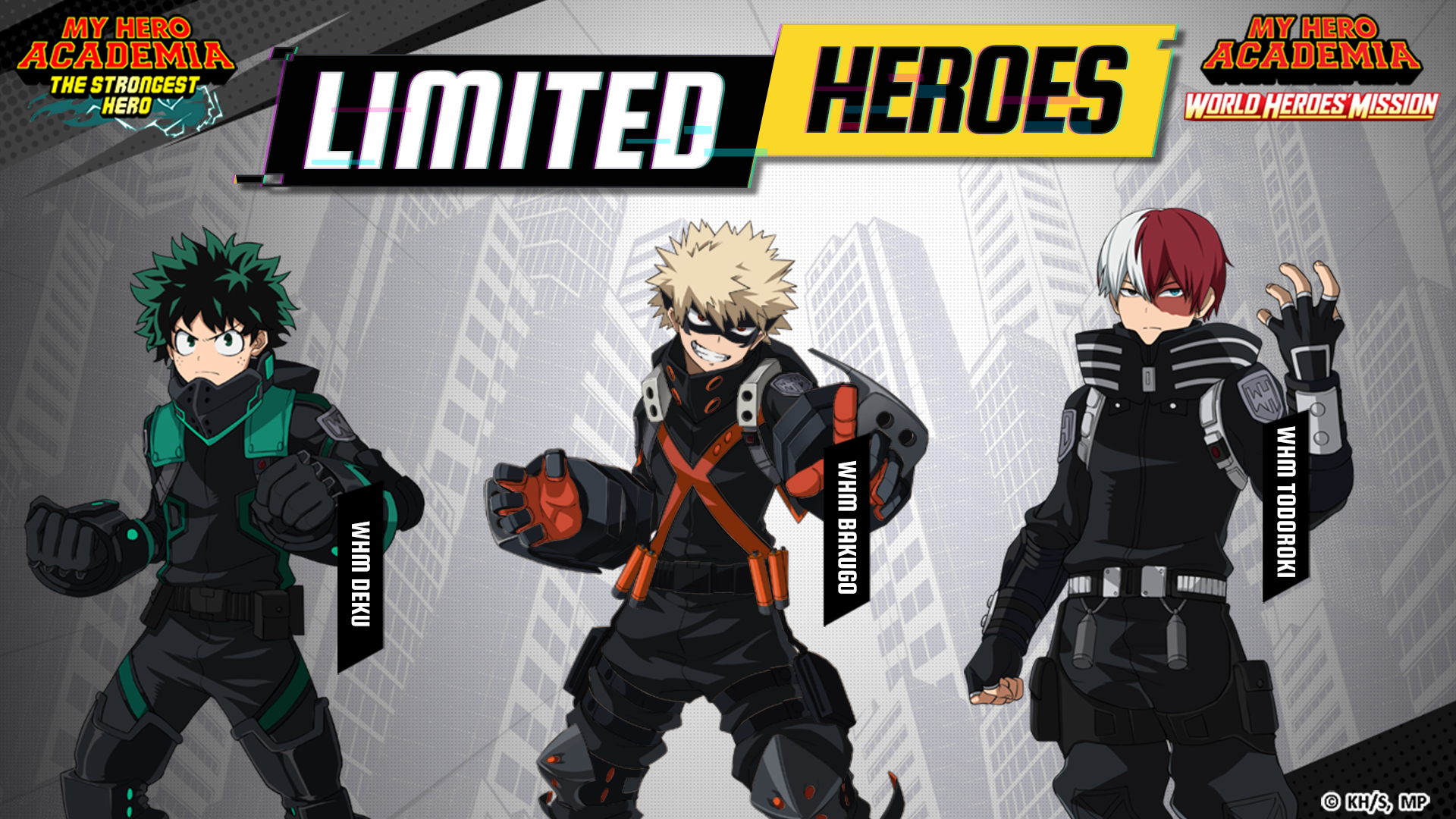 Players will have over a month to enjoy all of this and more, but keep in mind that this is the LAST TIME you'll be able to collect the limited-time crossover characters available in this special event.
Download My Hero Academia: The Strongest Hero on iOS and Android and start your adventure today!