She's baaaaaaack. Crunchyroll has officially announced it will stream Don't Toy With Me, Miss Nagatoro 2nd Attack as it airs during the January 2023 anime season! The news was revealed during Crunchyroll's industry panel at this year's Japan Expo.
Don't Toy With Me, Miss Nagatoro 2nd Attack
Airdate: January 2023
Territories: North America, Central America, South America, Europe, Africa, Oceania, the Middle East and CIS
Uesaka Sumire has a very special message for everyone! Don't Toy With Me, Miss Nagatoro 2nd Attack heads to Crunchyroll in January 2023.

???? MORE: https://t.co/4sy37yzv9I pic.twitter.com/cx0tZdRoh5

— Crunchyroll (@Crunchyroll) July 17, 2022
In addition to confirming the series' second season will come to Crunchyroll, a key visual was also shown, giving us another look at what's to come when Nagatoro and Senpai return to their hijinks in January 2023. OLM (ODD TAXI, Komi Can't Communicate) is handling the production of Season 2, taking over from Telecom Animation Film.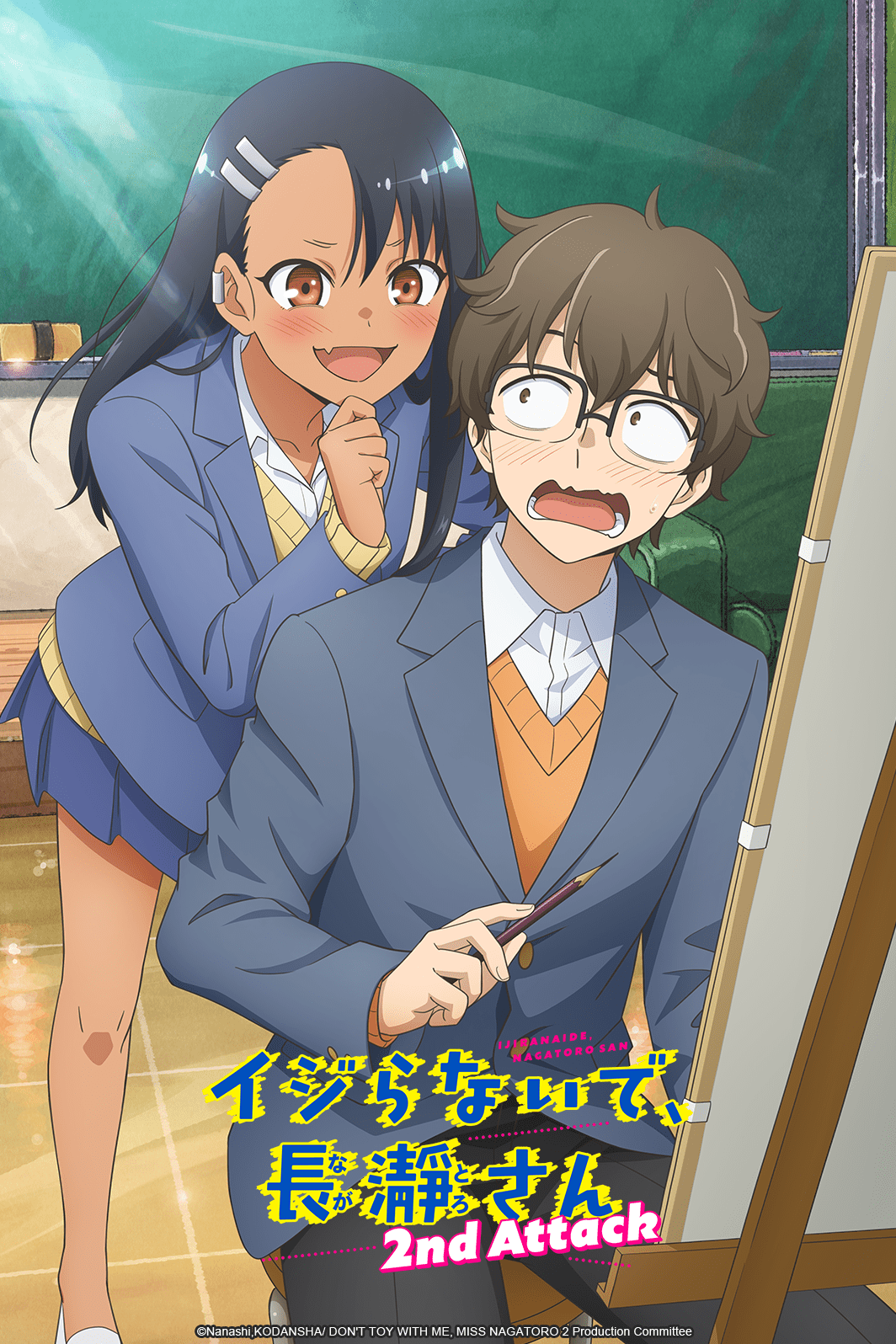 RELATED: DON'T TOY WITH ME, MISS NAGATORO Season 2 Set for January 2023
The first season of DON'T TOY WITH ME, MISS NAGATORO, which adapted the manga of the same name by Nanashi, aired from April to June 2021 with Crunchyroll streaming the series as it was broadcast in Japan. Crunchyroll also streams the series in German, Portuguese, Spanish, French and English dubbed formats. The TV anime is described as such:
"A girl in a lower grade just made me cry!" One day, Senpai visits the library after school and becomes the target of a super sadistic junior! The name of the girl who teases, torments, and tantalizes Senpai is "Nagatoro!" She's annoying yet adorable. It's painful, but you still want to be by her side. This is a story about an extremely sadistic and temperamental girl and you'll feel something awaken inside of you.

——-
Nicholas Friedman is Senior Manager of Editorial at Crunchyroll and Editor-in-chief of English Crunchyroll News. You can find him yelling about Nintendo DS games or TRON: Legacy on Twitter at @NMFreed.